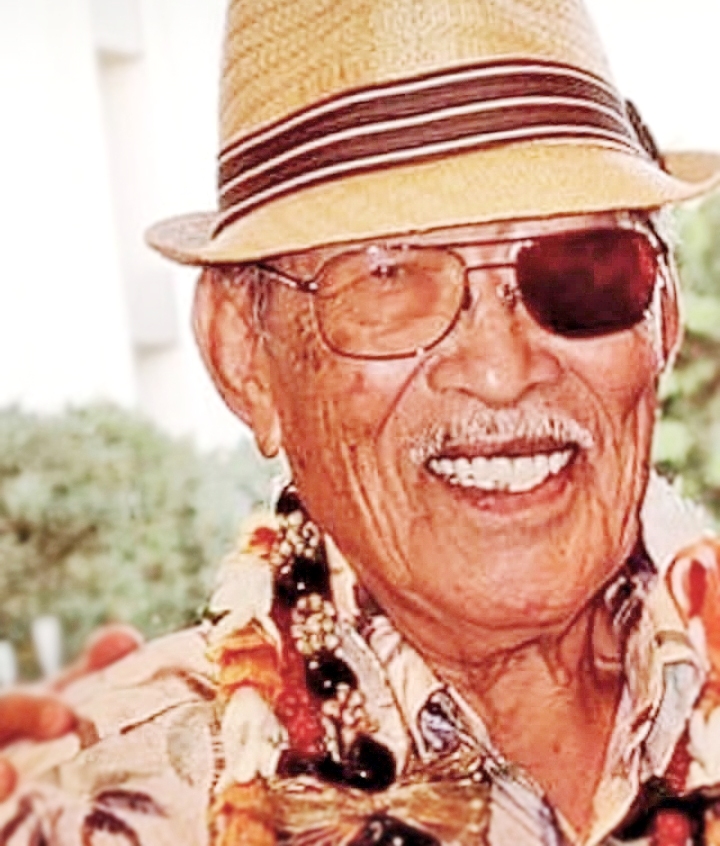 August 17, 1925 - August 28, 2020




It's almost a year now and we're finally laying our Dad Cosme "Frank" Lagon to eternal rest beside his devoted wife of 69 years, our mom, Josephine DaMate Lagon, at Mililani Memorial Park. Due to Covid restrictions our family was placed on a "wait-list" for Dad's anticipated celebration of life and military burial ceremony. He passed on August 28, 2020 at Queens Medical Center West. Limited viewing and cremation were held October 2020.

A Catholic funeral mass will be held at Ewa Immaculate Conception Church, Renton Road at 9:00 am, Saturday, August 28th, followed with a celebration of Dad's life at Mililani Mauka Chapel from 10:15 to 11:30 am. Burial at 11:45 am. Limited seating. Social distancing and wearing masks are required at church and Mililani Memorial Chapel.

Dad was born at home and delivered by a midwife in Kahuku Plantation Camp. He retired from Ewa/Oahu Sugar Plantation and Pearl Harbor Naval Shipyard, Shop 72 with a strong work ethic. A hard working man with two full time jobs, day and night shifts, to support his family.

Even after his death, Dad was recently honored and awarded the Congressional Gold Medal which was signed into law by President Obama in December 2016, for the American Filipino veterans who fought in the Philippines during World War II. It was a bittersweet moment as he never shared about the war, yet was finally acknowledged after over 75 years.

Dad is survived by daughters Cathy Quevido, Jo-Ann Reed of CA, Fran Santos (Rogie), Della B. Wells of CA (Larry); 26 grandchildren, 54 great-grandchildren, 39 great-great-grandchildren; sister Christina Turner and brother Lawrence Movera of CA; companion Mary Medeiros.

Dad is predeceased by Mom; his parents Felipe Lagon and Mamerta/ Rufino Movera; eldest daughter Doreen Canoy and husband Manny; brothers Lucas Laoron, Frederico Lagon, Danny Lagon, Benito Lagon; sister Felomina Goode, sons-in-law Timothy Reed, Kim Baricuatro, and Ernie Quevido; granddaughter Tiffini Reed Tobe and great-great-grandson Knox Canoy.

Our family also want to wish Dad a spiritual and prayerful Happy Birthday this past week Tuesday, August 17, 2020. We love and miss you every day!