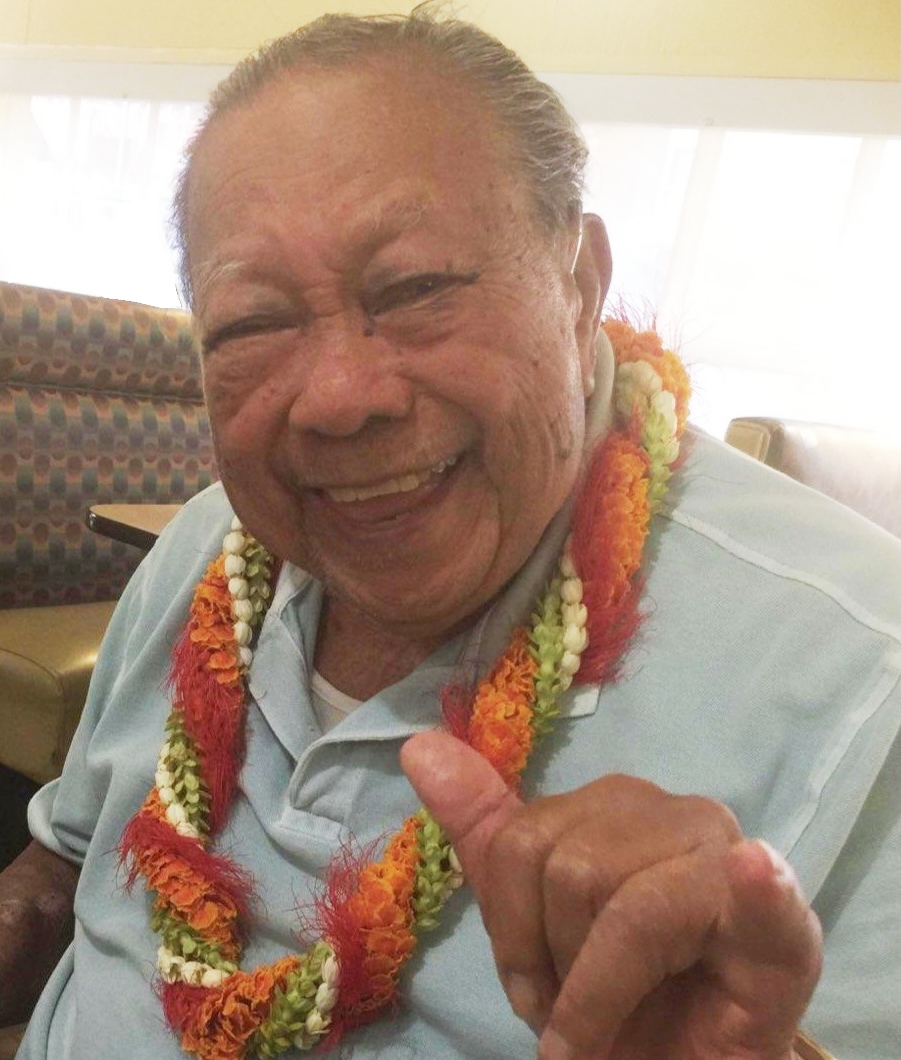 92, of Honolulu, Hawaii, passed away peacefully surrounded by his family on July 29, 2021. He was born in Hanapepe, Kaua'i. Kenneth was a Senior Land Surveyor for HECO and worked there for 42 years. He served in the Hawai'i Army National Guard for 41 years and retired as a Major. He also was a Bronze star recipient when he served in the Vietnam War.
Kenneth was married to his beloved wife Melba Kapualani Peters for 56 years until her passing in 2014. He is survived by 6 sons: Randall (Myra) Yuen, Walter (Amy) Yuen, Barney (Cissy) Yuen, Clevis (Nadine) Ching, Matthew (Nellie) Ching, Gerard (Debora) Ching; 2 daughters, Ramette (Nelson dec.) Rodrigues and Shantell (Guy) De Silva; 28 grandchildren; 48 great grandchildren; 5 great great grandchildren; sister Betty Mew Sun Antone and nieces and nephews. Predeceased by brother, Clarence Wah Sing Ching.

Services will be held on August 28, 2021 at Borthwick Mortuary, Maunakea/Vineyard Chapel. Visitation: 11:00 a.m.; Service: 12:00 p.m.
Burial to follow at Hawaiian Memorial Park Cemetery at 3:00 p.m. Mortuary service will also be held on ZOOM
Email: kennethching808@gmail.com. for Zoom ID/Password.