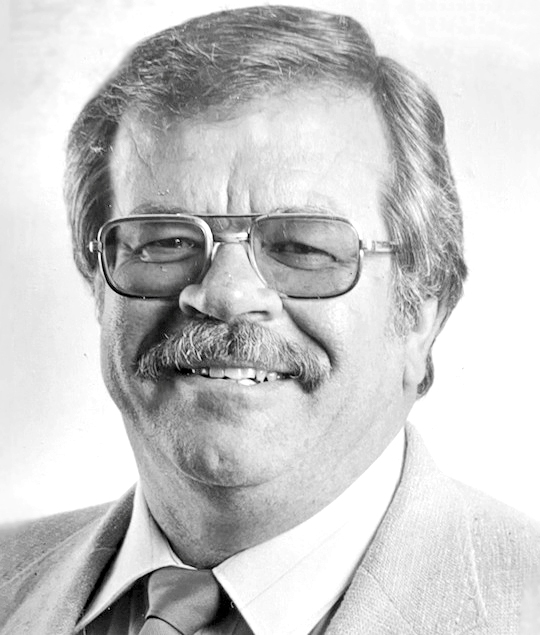 William B. Soenksen, 84 passed peacefully at his Indian Shores, Florida condo in the company of family, January 24, 2021. Born in Harvey, Illinois on November 13, 1936 to parents Paul William and Bernice Jacobsen Soenksen, he had three sisters, Paula (Bennett) (Grubbs), Carol (Pembroke) and Suzanne (Weber).

Summers in Bass Lake, Indiana propelled his love of waterskiing and racing boats and he dubbed "Steppin Out" as the fastest boat in Northern Indiana. Middle school and high school took place at Farragut Naval Academy in St. Petersburg, Florida. In 1955, he graduated first in his class as Battalion Commander, which offset his performance on the football field.

He began college at the University of Florida but left early for the family business. The Eagle Store was founded by his great- grandfather, then owned by his father and soon by Bill. He was active in the Jaycees.

In 1968 he closed the store and boldly moved his young family to Honolulu. He managed The Ritz Department Stores. He moved on into financial planning with Ameriprise Financial Services, enjoying client relationships of 30+ years. He continued with the Jaycees, initiating the popular " Santa Phone Calls" program and later served 20+ years as president of the Honolulu International Bed Race. During retirement he continued to visit Bass Lake and Florida and relaxed at Maili Cove, loving life in Hawaii.

Preceded in death by his beloved son Thomas Harlan Soenksen and first wife Marianne Grigsby Soenksen and survived by his son Paul William and second wife Carolyn, step-daughters Jennifer (Greco), Rebecca (Mockalis), and stepson Mark McGoldrick, and numerous grandkids, nieces, and nephews who knew him, to his delight, as "Great Uncle Bill".

A family celebration occurred on August 7, 2021 at "Breezy Cliff", Bass Lake, Indiana. Private celebration on August, 29, 2021 at his beloved Maili Cove.