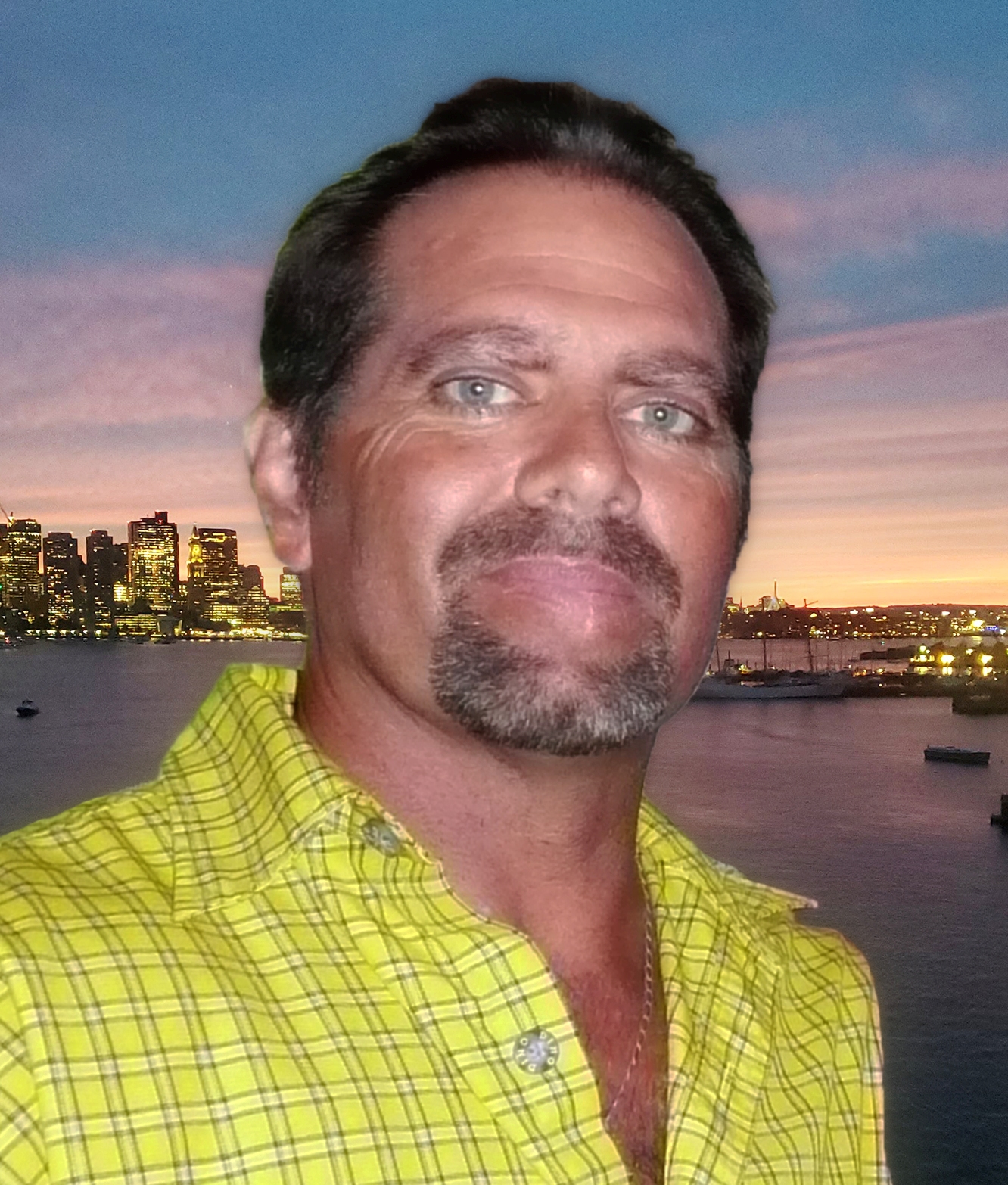 Lance Dean Ward died in The Queen's Hospital in Honolulu, Hawaii on August 20th, 2021 in the presence of his mother and wife. Lance was born on August 27, 1964 to parents Diana & Robert Ward in Monterey, CA. He grew up and attended school in Modesto, CA. Following his High School graduation, Lance moved to and made Hawai'i his home where he made many new friends, enjoyed life with his family, and had a long, successful, and rewarding career in construction.
Lance was a devoted family man and a pillar of strength to his family. The wonderful memories of times spent together, support, great conversations, and especially the laughter, will be forever treasured by all. Lance loved people, and the feeling was mutual. He was not only a person who appreciated special moments, he went out of his way to create them. His family has been greatly honored and comforted by the outpouring of remembrances and appreciation received from his many friends.
An animal lover, Lance rescued, saved, and cared for many bunnies through the years. He and his wife, Linda, participated in and donated to many animal causes. He sadly leaves behind his beloved dog, Payton, who he also rescued and named after his hero & all-time favorite football player, Walter Payton.
Lance fought a long battle with kidney disease and other health problems caused by it. He always met the fight head on, let little stop him, and both thoroughly enjoyed and appreciated the journey. In recent years, Lance had the opportunity to travel extensively around the world with his wife, family, and friends. He was able to visit so many of the places he wanted to see and still had a full bucket list. Lance loved life, wanted and hoped for much more, but was also grateful, content, and prepared for his final exit.
Lance was preceded in death by his father, Robert Ward, and is survived by his wife, Linda Kinoshita-Ward; daughter, Christina Kinoshita, and grandson, Owen Ehlts. He is also survived by his mother, Diana Ward; his sister, Tiffany Ward; nephew, Dean Shiraishi; niece, Chanel Shiraishi-Warren & her husband, Keola Warren, and great-niece, Sophie Warren.

A virtual Celebration of Lance's Life is planned for
September 11, 2021 at 2:00 p.m. PT (11:00 a.m. HST).
For attendance information, please contact the family.