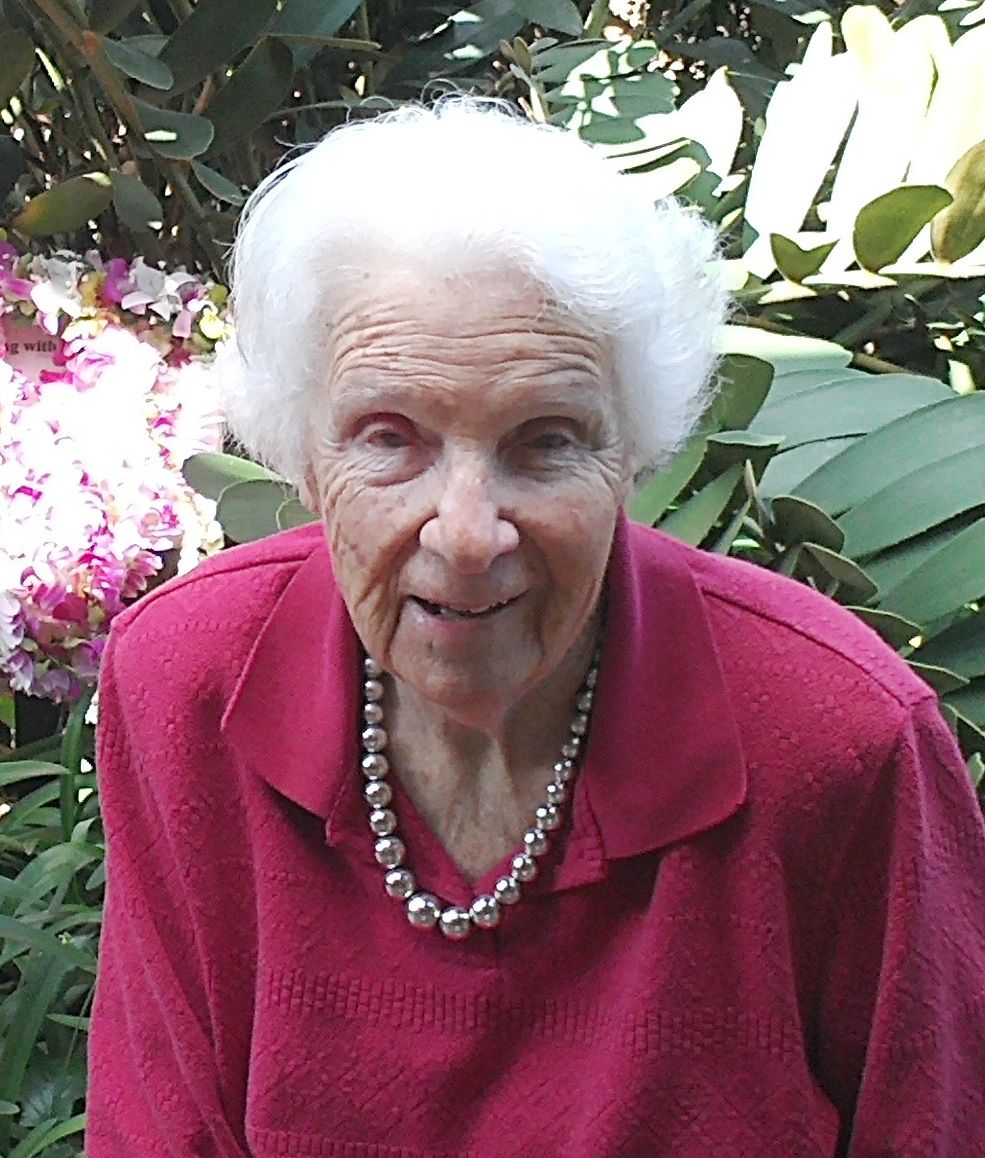 Jean Behlen Snodgrass was born in Lakewood, Ohio, on December 3, 1923 and passed on August 28, 2021 in Kailua, Hawaii. In 1943 she married John Snodgrass, a young engineer with Dupont de Nemours in Cleveland and started her life and travels as a mother and corporate wife. Her children John and Susy were born in Cleveland and David in Texas. As John moved up the corporate ladder, Jean established their home eight different times domestically and twice internationally, (Brazil and Columbia), where her double major in Spanish and History were a welcome asset. Along the way Jean supported her husband's career as the consummate hostess entertaining in her home clients, government officials and fellow DuPonters. She established the first Cub Scout Troop in Seabrook, Texas and was a Girl Scout Troop Leader.
After forty-two years of corporate life they retired to Harlingen, Texas where she was a Host Volunteer for twelve years and an active member of the Town and Country Garden Club. She was a member of the Ladies Golf Association at the Harlingen Country Club where she enjoyed golf and tennis. The club hosted the National Life Begins at Forty amateur golf tournament and Jean was an active volunteer. While continuing to travel they especially enjoyed having their grandchildren for extended visits. Jean was a devoted correspondent, never missing a birthday, anniversary or holiday. And as her grandchildren will attest, she was very old school when the importance of thank you notes came into question.
John passed in 2012 and Jean soon joined Susy's family in Kailua, Hawaii. Jean often said she had a wonderful life with just the right amount of purpose and adventure.
Jean was also preceded in death by her son David, grandson Scott Kuehner and daughter-in-law Dee Snodgrass. She is survived by her son John, his daughter Dawn, son David (Rebecca) and their children: Tyler, Landry and Easton; and her daughter Susy (Jon) Kuehner, her daughter, Sarah (Rodolfo) Byrne and their son Scott.

Memorial Service to be held at a later date.