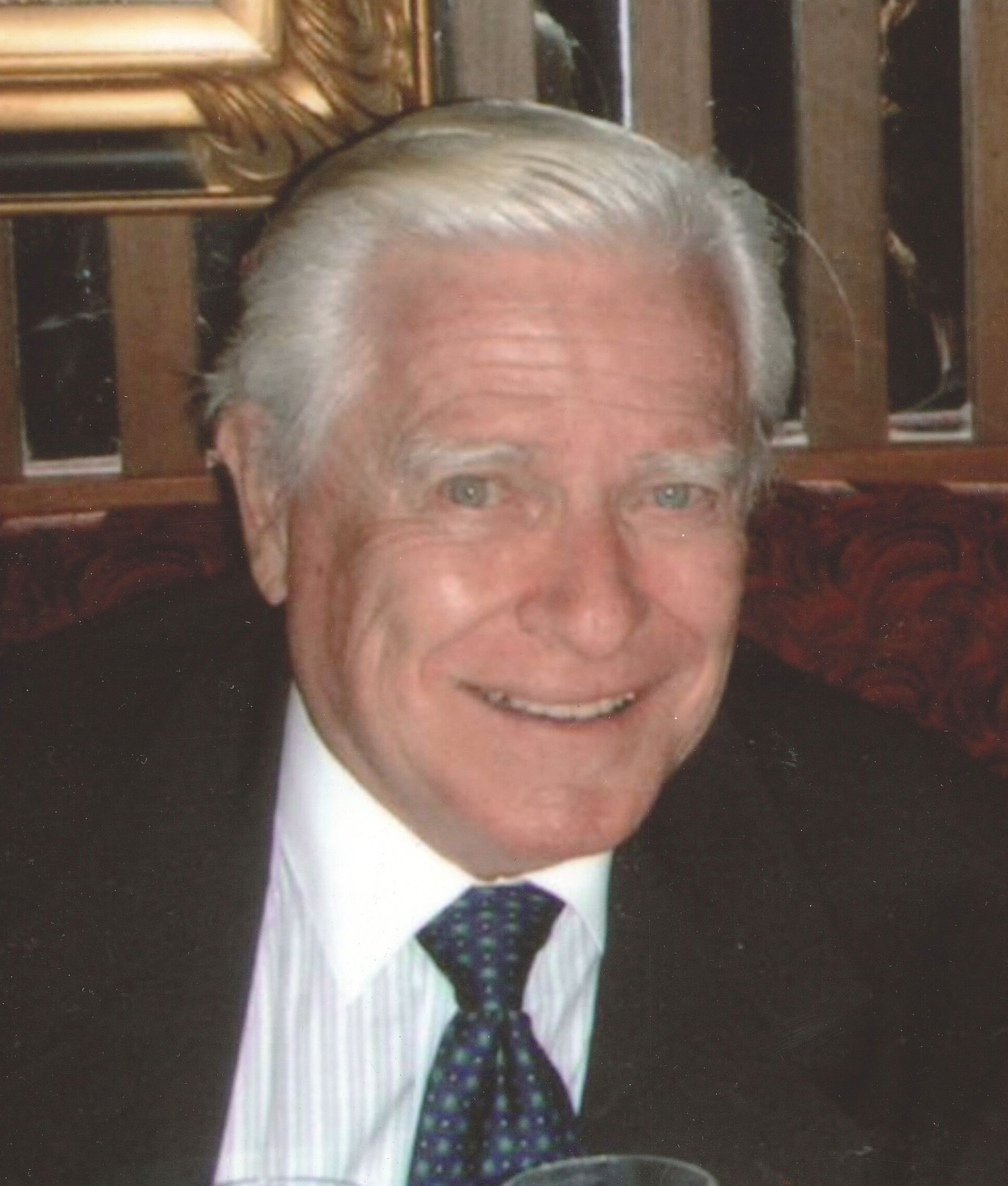 Norman Dupont, born in 1927 in Montreal, Canada, passed away at his home in Honolulu, on August 22, 2021, while holding the hand of his loving wife of 50 years, Nicole.
He had a long career in radio, television, movies, as well as the restaurant business and the hotel industry.
After graduation from college in Montreal, and after serving in the 22nd Royal Regiment of the Canadian Army, he joined Radio Canada as an announcer, due to his good looks and voice of an actor.
Early on he got the eager desire to travel, and soon was circling the world, aboard the famous deluxe yacht "Corsaire", that belonged to J.P. Morgan.
Then he started his theater career at the Pasadena Playhouse. Among many roles, he played "Lafayette" opposite Raymond Burr as George Washington.
Soon after, he landed a contract with Warner Brothers Studios and made 35 films with Leslie Caron, Van Johnson, Tony Curtis to name just a few, in such films as "The Son of Ali Baba", "Fort-Ti", "The last Time I Saw Paris", "Catch a Thief", and many more. He co-starred with Jacques Sernas and Peter Van Eyk in "Jump Into Hell", where in played one of the three young officers parachuting over Dien Bien Phu, in 1954 Indochina.
In "Lafayette Escadrille", he played the French ace Guynemer, who downed 54 German planes before he was killed in combat. The film tells the story of the American pilots who joined the French aviation during WWI, co-starring Tab Hunter and Etchika Choureau. Other movies included "Hell and High Water", "The Nun and the Sergeant" etc...When not filming, he managed or co-owned several restaurants in Los Angeles.
Here in Hawaii, in 1961, his only son Glen, was born from a first marriage.
In 1969, his food and beverage reputation sent him to the brand new deluxe Maeva Beach Hotel in Tahiti, which was owned by the hotel subsidiary of UTA French Airlines. There, he met his wife Nicole. It was love at first sight for both of them, and they have been married for 50 years.
From Papeete, the Duponts moved to Honolulu, where Norman joined the Hilton Hawaiian Village management team. There, he had the privilege to welcome the Apollo 13 astronauts on their return from space, upon splashing down in the Pacific Ocean.
While in Honolulu, he stumbled on an old friend from Los Angeles, Ted Thorpe, the casting director of Hawaii Five-O. Ted made sure to cast Norman in numerous principal roles opposite Jack Lord and Jimmy MacArthur, in such episodes as "And a Time to Die", "Ten Thousand dollars and a Heart" and dozen more.
Norman was then recruited back to Tahiti as General Manager of the Kia Ora Village Resort on Moorea. From there, later on discovered by the hotel chain Regent International, he managed the Regent of Fiji near Nadi, followed a few years later by a GM position at the Halekulani in Honolulu, which at that time was operated by Regent. After the hotel was closed for reconstruction, Regent sent him to the Galle Face Hotel in Columbo, Sri-Lanka, which he restored to its original opulence. Next, he was GM at the Regent Cerromar Resort in San Juan, Puerto-Rico. After a last GM post at the Pontchartrain in Detroit, he came back to Hawaii to retire.
Retirement was short, he was again recruited by the Royal Hawaiian Hotel. Then he retired, finally!
He quickly busied himself with the presidency of his condo association (he ran his condo as he ran his hotels!), the Board of Associations of condo presidents, US Tennis Association Board, Rotary, and as a faithful member of the ROMEO group (Retired Old Men Eating Out), and his tennis friends. A perfect athlete (he was a skier, equestrian, played tennis, lacrosse, hockey and all water sports in his youth), he continued a daily game of tennis and an occasional golf game.
He is survived by his wife Nicole, son Glen, grandchildren, nephews and nieces, grand nephews and grand nieces. He was loved and respected by all who knew him.
Norman's ashes will be buried in the family plot in Montreal, Canada. A Celebration of Life will take place on his birthday, January 20, 2022. Details to follow. In lieu of flowers, donations may be made in his name to "The Cathedral Renewal Campaign", attention Kamalani Rodrigues, c/o Our Lady of Peace Cathedral, 1184 Bishop St. Honolulu, HI 96813.