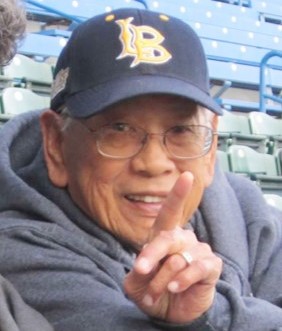 Clifford K.C. "Channy" Char, 90, loving husband, father, and grandfather passed away on August 4, 2021.
Cliff retired in 1986 after 37 years as a US postal worker. In 1967, his 'brother' Harry Hashimoto asked if he wanted to work part-time at UAL. For 15 years, Cliff worked 7 days a week at either job. After retiring from USPS, he worked part-time at State Optical with other USPS retirees.
Cliff enjoyed family time, whether it was a BBQ or an Alaska cruise. As a UAL employee, he took his family to Japan, Hong Kong, New Zealand, Australia, annual Disneyland trips, and lunch with Spark Matsunaga at our nation's capital.
His greatest joys were watching his grandchildren at soccer and baseball and golfing twice a week with buddies, followed by lunch after the 18th hole.
Clifford is survived by wife Jackie Char; daughters Stephanie (Rich) Denison, Wendy (Ricky) Armstrong; grandchildren: Royce Murai, Reyn Armstrong, Jenyce Murai.
In lieu of gifts, please donate to Islands Hospice or St. Jude Children's Research Hospital.

Special Mahalo to Dr. Charles Zerez and Dr. Kimberly Koyanagi
of Straub for their superb medical care over the years.