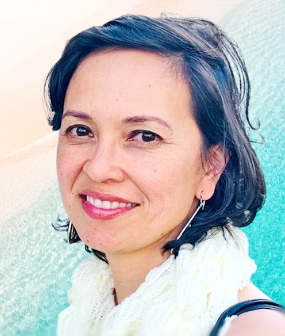 44, of Aina Haina, passed away on April 18, 2021.

Born and raised in Mililani, graduated from Mililani High School and from the University of Hawai'i at Manoa.

She was a general manager and dedicated 28 years working for the Hawaiian Ice Company. One of her biggest accomplishments was bringing "Snow Days" to the people of Oahu.

Although she left way too soon, she lived the best life possible. She was most at peace in nature and loved tradition and enjoyed making memories with family and friends, celebrating, traveling, hiking, snorkeling, and yoga. Her legacy will live on as she will be remembered fondly by so many co-workers, colleagues, family and friends.

Ronnette will always be loved by her husband Wylie and daughter Isabella, parents Ronald and Lovena Hanada, sisters Ruthie Watabayashi, Roxanne Hanada, Raquel Hanada (Rios), and brother Ronald Jr. Hanada.

Services were held, but Ronnette may be honored and remembered at her favorite beaches: Makua, Shark's cove and Chinaman's hat.