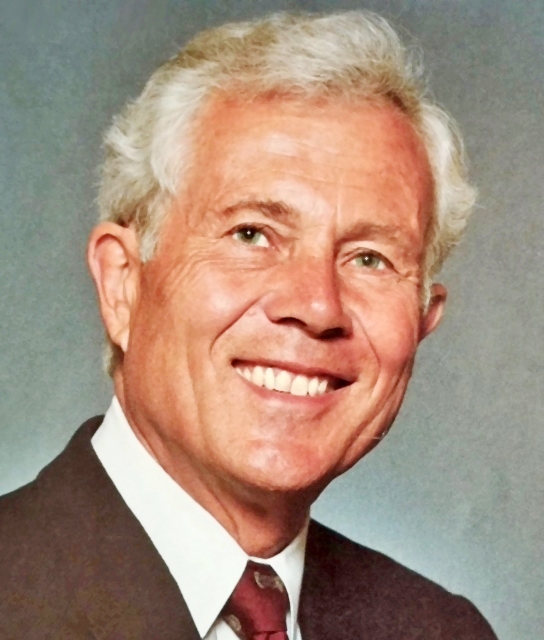 91, passed away peacefully in Shoreline, Washington on August 12, 2021, following a long battle with Alzheimer's Disease.

John pursued a long and successful career in mortgage banking, serving as President and Chief Executive Officer of Rainier Mortgage (later part of Bank of America). He and his wife, Delores, made their home in Kirkland, Washington until the mid-1980's when they moved to Downtown Seattle. Later they retired to their longtime summer residence on Whidbey Island. John and Delores spent winters in Honolulu, where John was a regular on the golf course at Oahu Country Club.

John and Delores enjoyed traveling throughout the world. John could often combine his travels with his love of golf and wine to play far flung courses and tour wineries throughout the United States and Europe. Shooting a 76 at Pebble Beach was John's proudest golfing achievement. In his free time at home, John was often busy at work in his woodshop, covered in sawdust and deep in concentration with a pencil behind his ear. His homes are dotted with his wonderful woodworking creations.

John is survived by his wife, Delores; his children: Terri B'Hymer (Alan), John Teutsch III, Jill Tsuchitori (David), grandchildren: Michele Hann (Derek), Dani Kalan, Aaron, Joel and Isabelle Tsuchitori; great-grandchildren: Mikaelin and Joe Hann and Townes Kalan; siblings Peter Teutsch (Joani) and Sylvia Engel (Steve), and many nieces and nephews.

A celebration of John's life will be held next summer in Washington State. In lieu of flowers, please consider a donation to your favorite charity.