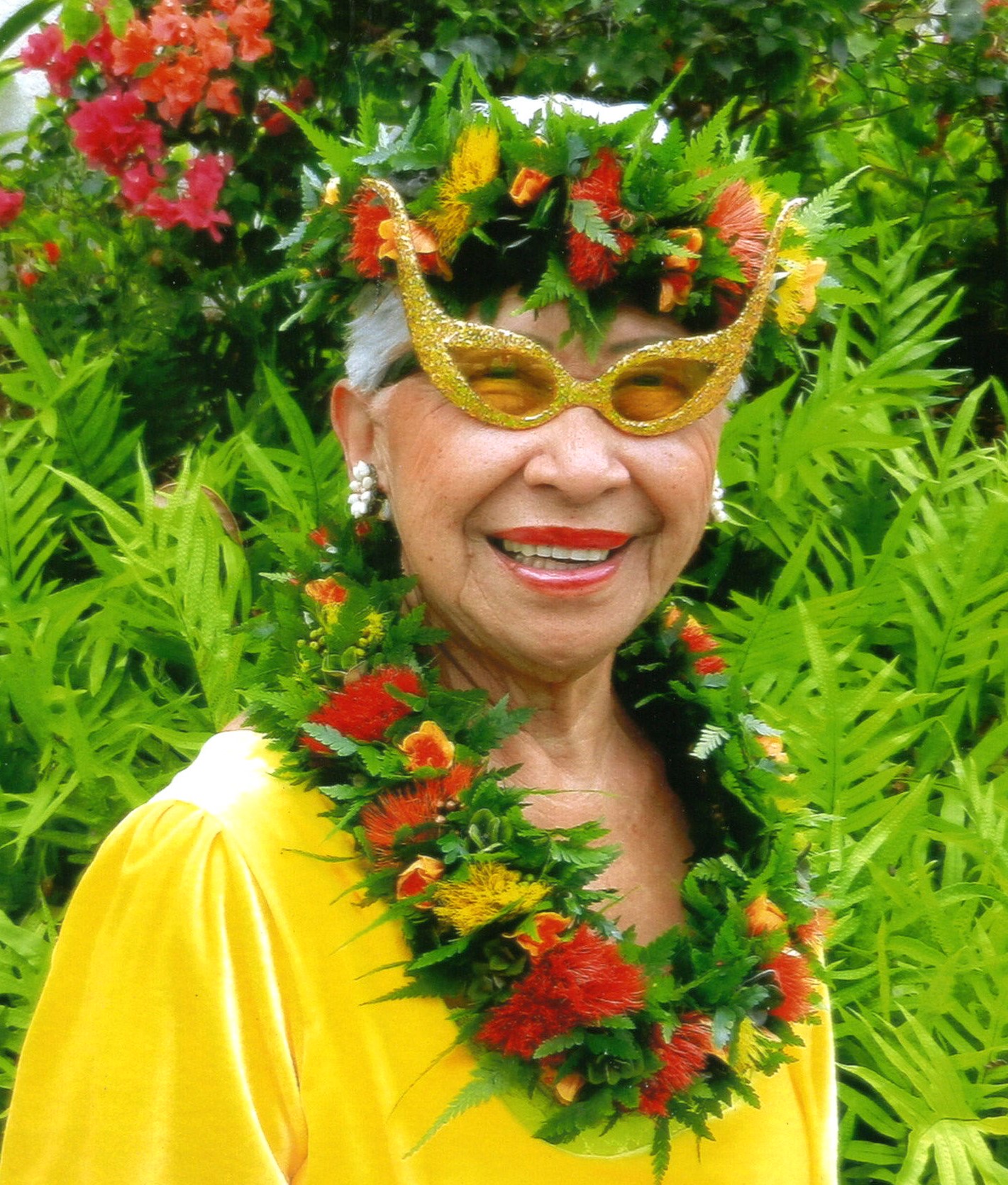 In loving memory of Betty S. Webster "Aunty Betty" who died on September 18th, 2021, surrounded by family at her home at the age of 92.
Aunty Betty was well known as the "sunglasses lady" for the joy she brought through sharing her Guinness World Record of the largest collection of 1,506 novelty sunglasses. Betty was an active member of her community. After retiring from Pearl Harbor naval shipyard, Betty moved from Haleiwa to Kamuela, Hawai'i where she was a member of the Kalikokalehua Hula Studio with Kumu Buzzy Histo, Waimea Senior Club, the Ka'ahumanu Society, and a volunteer at North Hawaii Hospice.
She is survived by her four sons: Jack, Barry, George and Duane; hanai sister Lavaina; hanai son Lance; hanai daughters Chickie, Alia, Isobel, Jean, Keala, and Vicki; Grandchildren: Natalie, Lana, Nahelani, Jack III, Kalei, Dominique, and Dustye; Great grandchildren: Shelby, Kelsey, Jared, Leilani, Ozzie, and Anela; Great-great grandchildren Oliver, and Mina.

A Celebration of life event to be scheduled in the future.