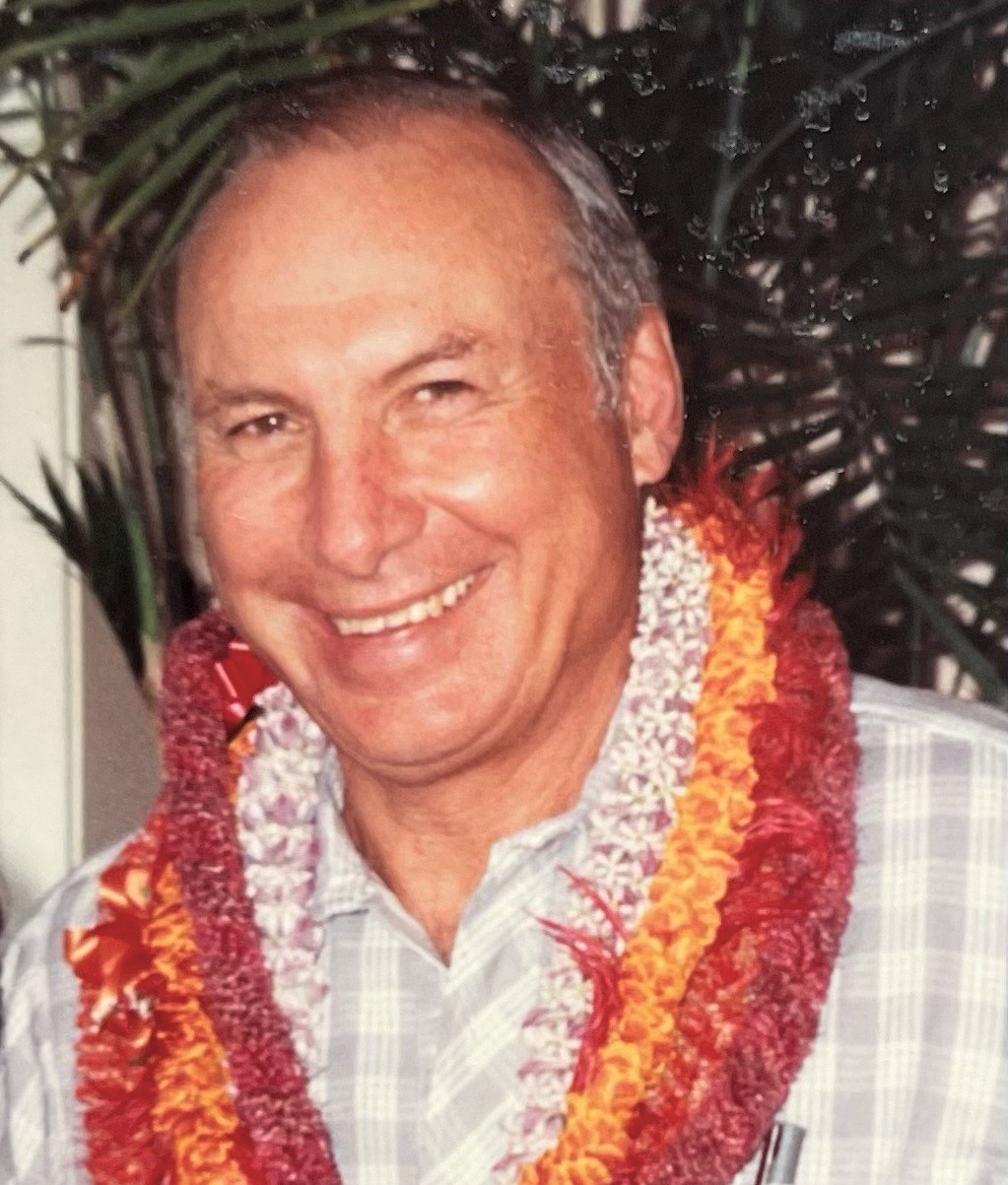 John Cornwell "Johnny" Walker, Jr., was born in the Territory of Hawaii at Kapi'olani Hospital on July 1, 1931. He attended Punahou School where he played football and golf, graduating in 1950. He started work on his mechanical engineering degree at Cal Poly - San Luis Obispo, before enlisting in the US Coast Guard during the Korean War. He married his Punahou classmate, Bubba Makin, in 1955 and returned to San Luis Obispo to finish his degree.
After college he returned to Hawaii and worked for a number of Amfac affiliated companies on Kauai and the Big Island in sugar and pineapple as an engineer, superintendent and manager of operations. He moved his family to Oahu in 1966 and became a manager for Dillingham Shipyards. In 1972 Johnny changed careers and managed Hawaii Leasing and became Senior VP of Amfac Financial Corporation and retired in 1993 as Senior VP of GE Capital Hawaii. After three years he came out of retirement and was instrumental in the establishment of the Kapiolani Health Foundation, retiring a second time in 1999.
Johnny was a Honolulu civic leader and served as a trustee of many non-profit boards during his life, including; The Boy Scouts of America, the Aloha United Way, Friends of Iolani Palace and the Hawaiian Mission Children's Society. He was most proud of his work with Kapi'olani Center for Women and Children and its predecessor, Kauikeolani Children's Hospital, where he served for 25 years as Trustee and Board President. An avid outdoorsman, he was a member of the Oahu Country Club (Past President), Kaneohe Yacht Club and the Royal Hawaiian Ski Team – Whistler Chapter.
The Walker family history is intertwined with Hawaii's modern history. During the later 1800s, Johnny's paternal great-grandfather, John Walker, and his maternal great-grandfather, William Cornwell, at different times served as Ministers of Finance to King David Kalakaua.

Johnny passed away at his Kaneohe Bay home on August 17, 2021 having just celebrated his 90th birthday with his family at his family home in Kula, Maui. He leaves behind his wife of 66 years, Bubba, and his children; Mark (Greta) Walker, Wende Walker (Judson) Carroll, John Walker III, Tom Walker; grandchildren: Mark Walker, Jr., Emma Walker, Kayla (Carpine) Carroll, Gage Carroll, Sydney Walker, Wailana Walker and Noa Walker.

The family requests that remembrances be made in the form of contributions to the Punahou School Class of 1950 Fund.
Punahou School 1601 Punahou St., Honolulu, HI 96822

Memorial service date to be determined.