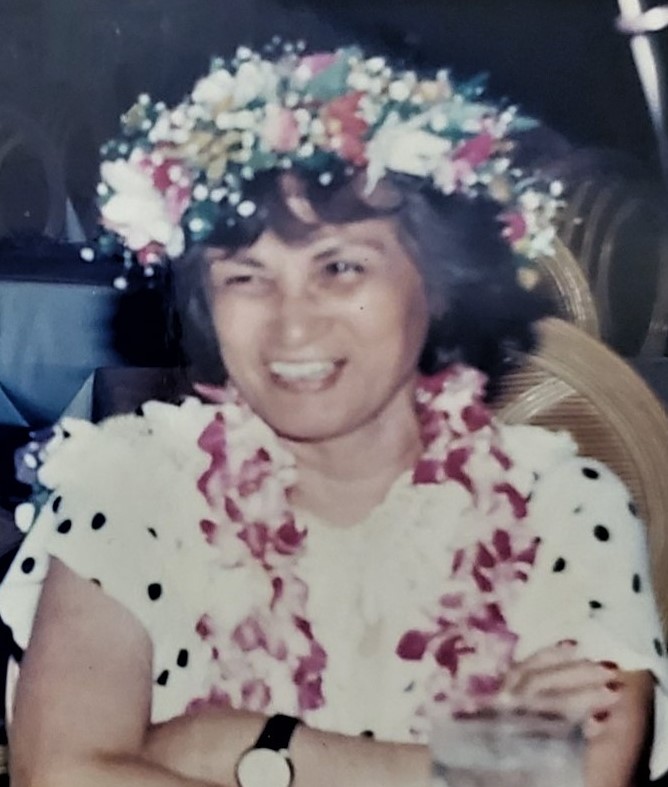 90, of Kula, Hawai'i, passed away on August 18, 2021. She was born on the island of Lana'i, September 30, 1930, and raised in Paia (Kaheka), Maui, Hawai'i. She was the 3rd oldest of 12 siblings.
Naty married Fortunato Genobia and moved to Honolulu, where they raised five children. Naty enjoyed her time and friendships while employed at Imperial Hawai'i Resort as a Housekeeper Supervisor, upon retirement, she and Fortunato returned to their beloved Maui. She was an avid reader, a keeper of family stories, and enjoyed her time spending countless hours in her yard with her beautiful plants and flowers. Naty was a dedicated wife, mother, and grandmother who touched many lives and will always be remembered for her love, kindness, and wonderful sense of humor.
Predeceased by her husband Fortunato Genobia, son Philip Genobia, and 10 of her siblings. She is survived by daughters: Delphine Martinez (Heliodoro, deceased), Donna Kuewa (Kalani), Dorene Genobia (Tallet); son Lawrence (Tammy) Genobia; 13 grandchildren; 22 great grandchildren; 4 great-great grandchildren; siblings George (Carmen) Cagasan, and Benedicta (Joseph) Flores.
Aloha 'oe Mom and Grandma. We will love you always and forever. Rest in Peace. The family would like to give a fond Mahalo nui loa to Kula Hospital and Hospice Maui.
Naty and her beloved husband, Fortunato, who passed away on April 20, 2020 will be placed to rest together. Private Services will be held at Mililani Memorial Park & Mortuary Cemetery.