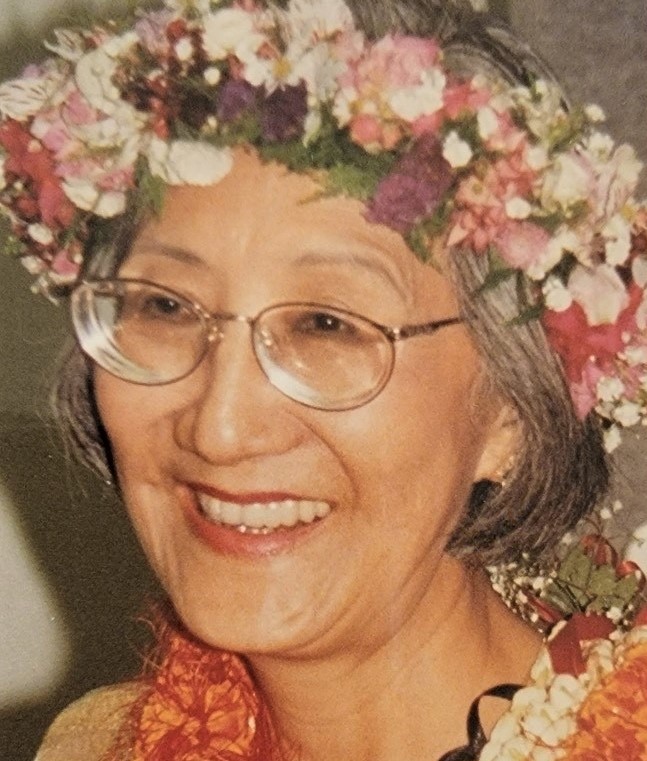 Sarah Sum Ok Kim Jones, a resident of Honolulu, Hawaii, passed away on September 22, 2021. She was born in 1933, on Lanai Island in the Territory of Hawaii. Her parents, Soo Won Kim and Song Pong Yun were South Korean immigrants who arrived at the beginning of the twentieth century to work in the pineapple fields in Hawaii. At age 8, Sarah witnessed the bombing of Pearl Harbor. Sarah became an orphan when she was 11 years old. As a child, she spent many hours at Palama Settlement learning hula and ukulele which were lifelong interests.
Sarah joined the Air Force after Waipahu High School and served with pride during the Korean War. She married Donald Harper and settled in North Charleston, South Carolina. Later she married Donald Jones. After raising three daughters as a single mom, Sarah obtained a college degree at Trident Technical College. She began her career at the US Navy Printing Office in Charleston, S.C. and retired from the Pearl Harbor Office in 1996 where she was the supervisor of her department. She then moved to Tampa, Florida where she was active at Barksdale Senior Center enjoying line dancing performances and competing in the Senior Games. In 2012, she survived a major heart attack but was diagnosed with a crippling autoimmune disorder which contributed to lingering impairment. She spent her final years at the Plaza of Waikiki.
Sarah is survived by three daughters and their husbands: Kim Harper Markham (Richard), Karen Goebel (Paul) and Kathleen "Luana" Lewis (Tom) (Rick); grandchildren: Mackenzie Lewis, Maya Lewis, China Lewis, Raynes Hutt and Lilia Markham; and great grandchildren Mina Martinez, Scarlet Martinez and Ophelia Morris. Sarah was famous for her cooking and baking skills and compiled a cookbook filled with menus and recipes that she created or collected. Her relatives and friends will never forget her delicious date bar cookies.
In recognition of her wartime service, Sarah will be interred at the National Memorial Cemetery of the Pacific in a private ceremony for immediate family. In lieu of flowers, her family would appreciate charitable donations in her memory to Planned Parenthood.