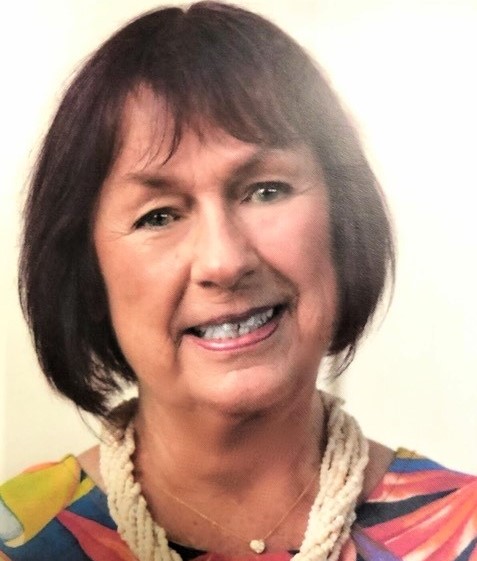 Wanda Frances Porter passed away peacefully at home surrounded by family on September 13, 2021 at the age of 85. She was a much loved wife, mother, aunt, grandmother and great grandmother and is already greatly missed by all. Wanda is survived by her husband of 61 years, Richard (Dick); daughters Susan Carpenter (Stewart) and Laura Porter; six grandchildren, and two great grandchildren. Family was very important to Wanda as the matriarch she regularly gathered us together, most memorably at her Sunday dinners.
Wanda was born July 12, 1936 in Oberlin Kansas, and was a graduate of the University of Kansas which she attended as the recipient of the prestigious Watkins scholarship given to women of outstanding scholastic achievement. She began her career in Chicago as an editor for World Book Encyclopedia. It was there she met her husband Richard. Soon her career was on hold as she devoted herself to raising her two daughters. After earning a teaching credential in 1969 from San Diego State U she began her 36 year career as a high school English teacher. Later she earned a Master of Arts in Education from U.S. international U. After moving to Hawaii, Wanda began teaching at the Kamehameha Schools where she taught English for 25 years serving as the department head for 18 of those years. Wanda felt very proud and privileged to teach at Kamehameha and considered her time there the high point of her career. Wanda held national positions with the National Council of Teachers of English and the Conference of English Leaders where she served as Chair.
Wanda loved Kailua Beach and living in Hawaii. Those who knew Wanda knew her passion and hobby was cooking, she served countless fine and memorable meals to family and friends over the years.
Eventually travel became a big part of Wanda and Dick's lives. Having seen much of the world they settled on Italy and France as their favorites. Wanda continued to enjoy cooking while visiting these countries enjoying time spent at farmers markets choosing local ingredients for her meals.

There is a huge void in our lives at this time. We, her family are very fortunate to have had Wanda as a pillar in our lives.

Services will be held at a later date, dependent on
Covid-19 restrictions. Family and friends who wish to share
their memories of Wanda may do so at borthwickoahu.com
Please, no flowers.