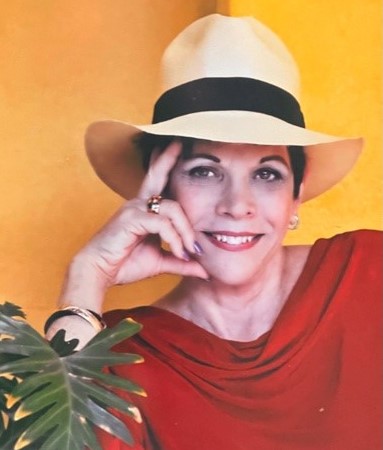 Sandra Conrad passed away at 83 years old on Monday, October 4th, 2021 in Honolulu, Hawaii.
Sandy was born in Honolulu on March 16, 1938 to Conrad "Connie" and Claire Conrad. Her great grandparents were founding members of Temple Emanu-El on the Pali Highway.
Sandy was a young girl living near Punchbowl when Pearl Harbor was bombed in WWII. She moved to California during the war with her mother and sister but returned to Hawaii at age 7 to attend Punahou School, Class of 1955. She attended UCLA and moved back to Hawaii after college. She was runner-up in the Mrs. Hawaii contest when she was 21 and was given high marks for her signature chocolate cake, which was devoured by the judges! She raised three children and later worked at her family's jewelry business, Security Diamond and Conrad Jewelers. After the business was sold in 1979, she sold Timeshare for over 25 years in Honolulu, Maui, Palm Springs, Las Vegas, and Mexico. Her hobbies included sewing, crafting, cooking, reading, traveling, and creating doll houses. She collected figurines and had an extensive cat collection from her world travels. She was an avid sports fan and especially loved the Warriors basketball team. Sandy was vibrant and charismatic and lived her life to the fullest.
She is survived by her children: Gary Artzt, Jody Truitt, Sherry (and Scott) Haber; grandchildren: Ben, Cami and Steven; her sister Carole Conrad, and her companion Peter Mallett.