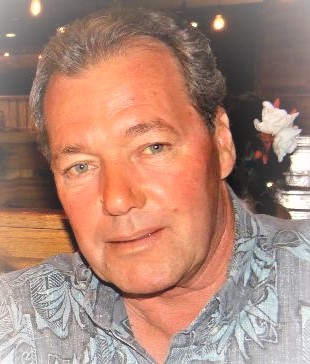 71, of Makakilo, Hawaii passed away at home on September 6, 2021 after fighting a lengthy thirteen year battle with cancer. He bore this illness with strength, patience and dignity. He was a true fighter and hero to his family.

He was born in Pittsburg, Kansas on July 10, 1950 to Lawrence and Beaulah Wilderman. He was the second oldest of nine children. He had six brothers and two sisters. At the age of 17 he joined the United States Marines where he fought in the Vietnam War. He met his wife Deborah in Kansas and they married March 4,1972.

He moved to Hawaii in 1980 where he opened up a diesel mechanic shop, a trade he mastered while serving in the Marines. The company was originally called Industrial Parts Depot and was later changed to Industrial Parts Hawaii. This business proved successful for almost twenty years and then he decided to take on a new venture in the quarry business. He purchased land in Waianae and founded Pacific Aggregate, a quarry that produces coral products which has been in operation for almost twenty five years.

He is survived by his wife Deborah Wilderman, son Chad (Katherine) Wilderman, daughters Shontel (Jeff) Mills and Misty Monalim, grand- children Jourdain (Kaylin) Wilderman, Gretchen (Greyson) LaPlant, Drew Mills, Jonnisty Monalim, Jadyn Wilderman, Jathan Monalim, Arieyanah Wilderman, and Jaeana Monalim, great-grandchildren Maelani, Ryder, and Reef Wilderman, and Kasetyn Huffman-Wilderman, brothers Steve (Vicky), Mike, Kevin and David (Donna) Wilderman.

Memorial Services will be held on October 30, 2021 at First Assembly of God, Red Hill, 3400 Moanalua Road, Honolulu, HI 96819. Visitation is at 10:00am and the service to follow at 11:00am. Those wishing to honor the life of Lawrence E. Wilderman may make a donation to The Queen's Medical Center in memory of his name. Please notate Cancer Center, Lawrence Wilderman in the check memo. Checks can be mailed to The Queen's Medical Center c/o Fund Development Dept., 1301 Punchbowl Street, Honolulu, HI 96813.

Thank you for your comfort, love, prayers and donations during this difficult time of bereavement.