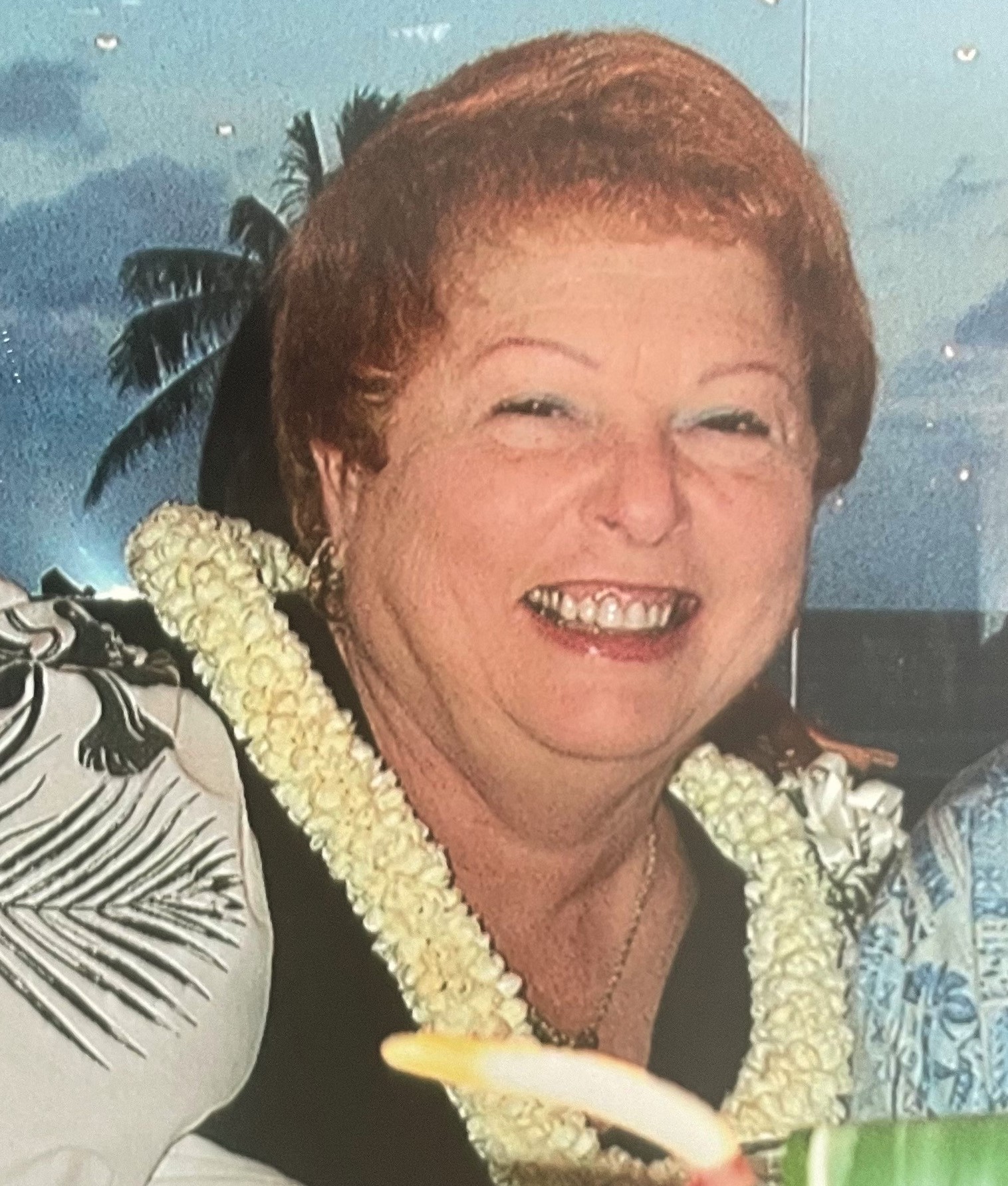 Nikki was welcomed into the loving arms of Jesus after several years of battling medical conditions. We are grateful she is at peace.
Born in Detroit, Michigan, Nikki moved to Honolulu with her family during high school, and graduated from Sacred Heart Academy in 1960. By happy coincidence, Nikki's high school sweetheart from Detroit, James Kennedy, joined the Navy and was stationed in Honolulu. They were married in 1961. Nikki and Jim celebrated their 60th wedding anniversary on June 17, 2021.
Nikki and Jim enjoyed making lifelong friends in Hawaii Kai while raising their four children, Jamie, Tim, Juli, and Shawn. Nikki was a doting mother who loved celebrating birthdays and holidays with family and friends. Everyone was always welcome at the Kennedys' house. Friends have fond memories of Jim and Nikki's "corn parties," when the neighborhood was invited over to eat fresh hot corn just harvested from Jim's farm.
A member of Holy Trinity Parish, Nikki gave to her community by volunteering with the Assistance League. She also held several jobs over the years: Honolulu Distributors; Hawaiian Telephone; and the Express Lane on McCully & Beretania, the Kennedys' gas station and minimart. During Jim's many years with Foodland, Nikki was also a gracious hostess and a wonderful support to Jim when entertaining visitors and clients.
Nikki was predeceased by her brother Harry Hamilton, Jr., her father Harry "Hap" Hamilton, Sr., and her mother Mary Frances Hamilton. She is survived by her husband James Kennedy, and children, grandchildren, and great-grandchildren: Jamie and Luie Guerrero, Jasmine and Ryan; Timothy and Jennifer Kennedy, Camille, Ava, & Esmé; Juliane Kennedy, Christian Cuban, and great grandsons Alex and Isaac; Shawn Kennedy, and Avery and Keoki.

All are welcome for a brief service October 25, 2021 at 2:00 p.m. at The National Memorial Cemetery of the Pacific at Punchbowl, where Nikki will join her parents in their final resting place. In lieu of flowers, please consider a donation to the American Diabetes Association or American Cancer Society.

Nikki will always be remembered as a loving and devoted
wife, mother, grandmother, and friend.
Aloha 'Oe, until we meet again.