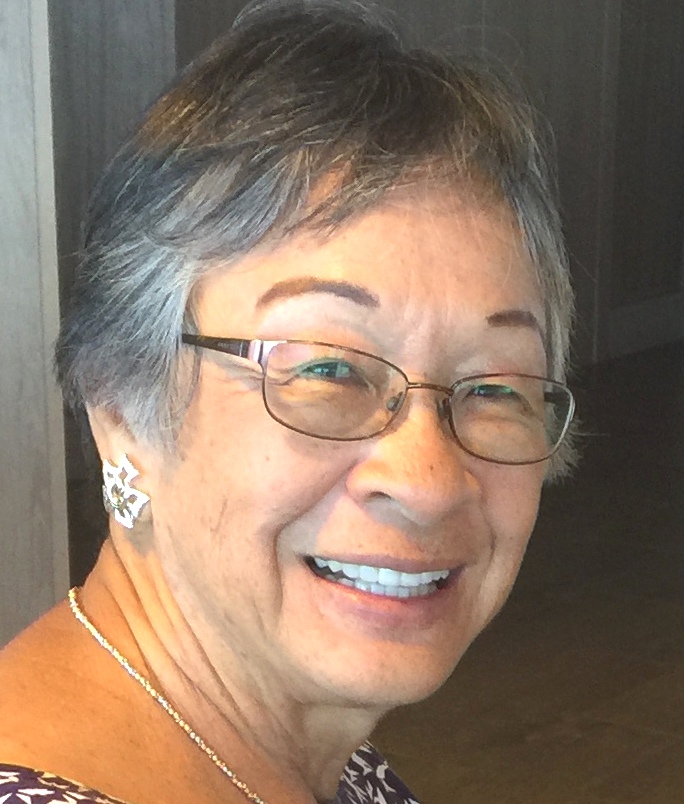 74, passed away peacefully on September 23, 2021 at home in Wahiawa, surrounded by her family. She was born on August 26, 1947, the youngest daughter of Wesley Hung Chin Wong, Sr. and Chiyoko Matsumoto and raised in Wailuku, Maui. She graduated from Baldwin High School in 1965, then matriculated at Kansas State University where she earned a Bachelor of Science in Home Economics, and later a Masters in Communications at the University of Hawaii.
The 4-H program was an integral part of her life from the age of 9, when she started as a 4-H'er. Her 44-year career as an Extension Agent began in Kona and in 1973, she moved to Wahiawa where she continued to touch the lives of many youth by helping them develop life skills through hands-on learning. She was passionate about perpetuating 4-H values and the motto, "To make the best better". She was a member of the National Association of Extension 4-H Agents, National Extension Association of Family & Consumer Sciences and Epsilon Sigma Phi.
Rose will always be remembered for her delicious cuisine, warm, genuine smile, jovial laugh, generosity and the ability to start a conversation with anyone she met. Her kitchen was always bustling as she prepared elaborate family meals, dishes to share, small catered events and Christmas baskets filled with a variety of baked goods. Recipes guided her, but she always cooked by taste, making sure each dish was seasoned perfectly and presented beautifully. In retirement, Rose cruised to 28 countries to experience their culture and enjoy their cuisine. When she returned, she would implement new ingredients and ideas into her cooking.
Rose loved spending time with her 3 grandsons, attending beach barbeques and collecting shells. She was a dog-lover and trained her 3 dogs, Hana, Michael and Kea at Leeward Training Club of Hawaii. She enjoyed water exercise at Wahiawa pool and was an avid Wahine volleyball fan.
Rose will always be loved by husband, Ronald, children Lynne (Jeffrey) Saito-Tom and Lane (Ashlee) Saito, grandsons, who were her pride and joy, Matthew Tom, Micah Tom and Ash Saito, brother Wesley (Marie) Wong, Jr, remaining dog, Kea and grand-dog, Penidean. She follows in the footsteps of her predeceased parents, sister, Louise Lanikekualele Sui Sin Wong Lee, brother, Abraham Alexander Wong, and dogs, Hana and Michael.
Rose requested no koden, flowers or funeral service. Her ashes will be scattered at Makena, Maui. Rose's parting words were "Whenever you see good food, think of Rose and enjoy the food!"