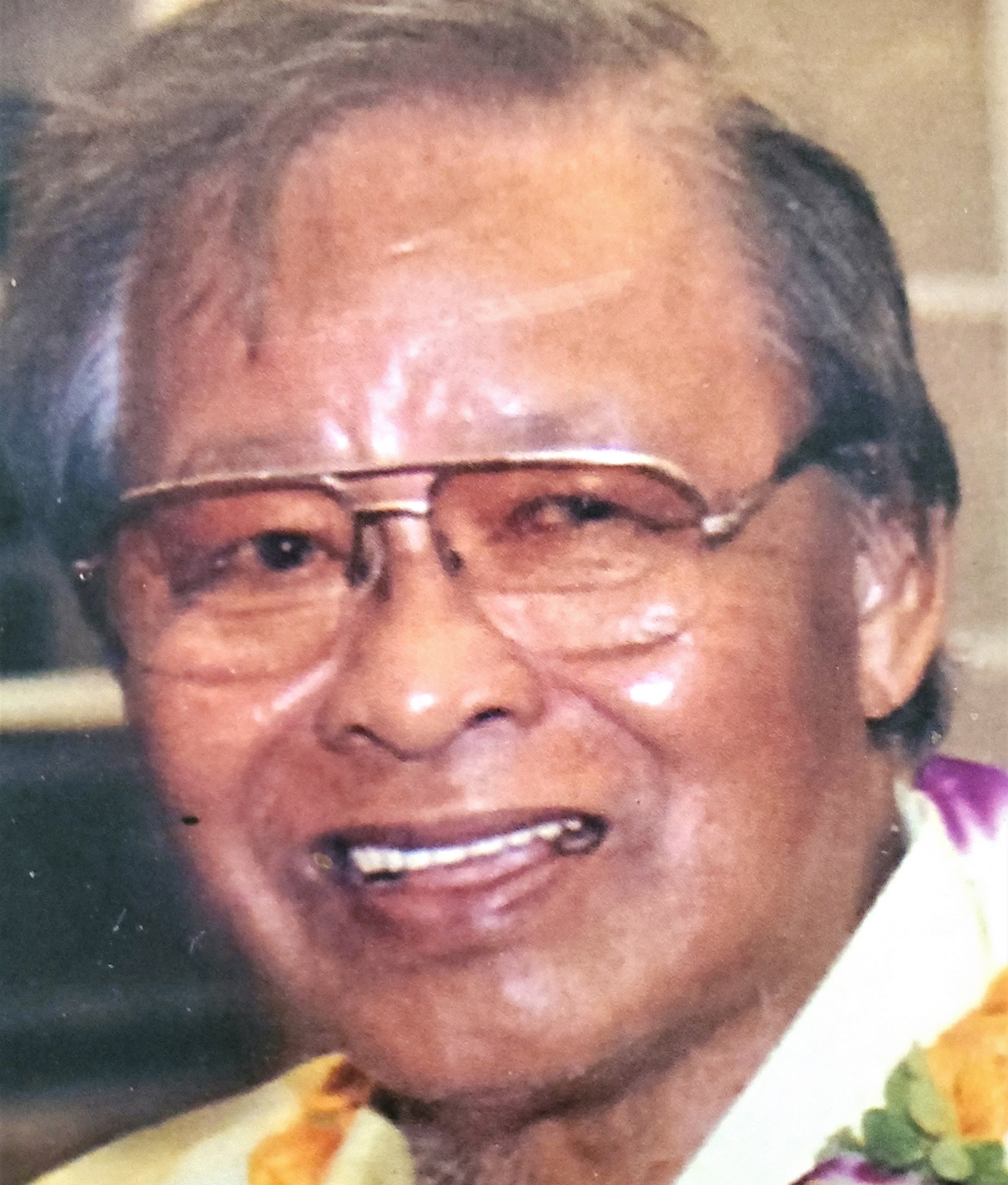 Surrounded with love, Tony L. Lopez, 84, passed peacefully at home on Saturday, July 31, 2021. He was born in Alcala, Pangasinan in the Philippines on June 13, 1937 to parents Mariano and Lorenza. He was the last survivor of seven siblings.
On March 14, 1959, Tony married the love of his life, Vicenta Elenzano. Petitioned by his late sister, Rufina Bautista, Tony immigrated to Hawaii in 1969. The entire family followed one year later to start their journey to live the American dream.
Tony worked at Kaiser Cement, McDonald's, and Makaha Valley West Golf Course. He was an ardent gardener and cultivated chiku trees as his all time passion. Tony served as a former President of the Alcalian Association of Hawaii.
Tony L. Lopez is survived by his loving wife of 62 years, Vicenta; children: Enelita "Eny" Lopez, Larry Lopez, Lanie Lopez, Willie "Antonio" (Sherry) Lopez, Emelda "Bing" (Scott) Walker; 14 grandchildren; 9 great grandchildren with more great grandchildren to come; and a faithful dog named Shaggy.
Funeral Services will be held at Mililani Mortuary, Mauka Chapel on October 20, 2021 at 6:00 p.m. and on October 21 at 9:00 a.m. Burial to follow at 11:00 a.m. Please follow COVID-19 Hawaii State guideline updates regarding group gatherings as applicable.