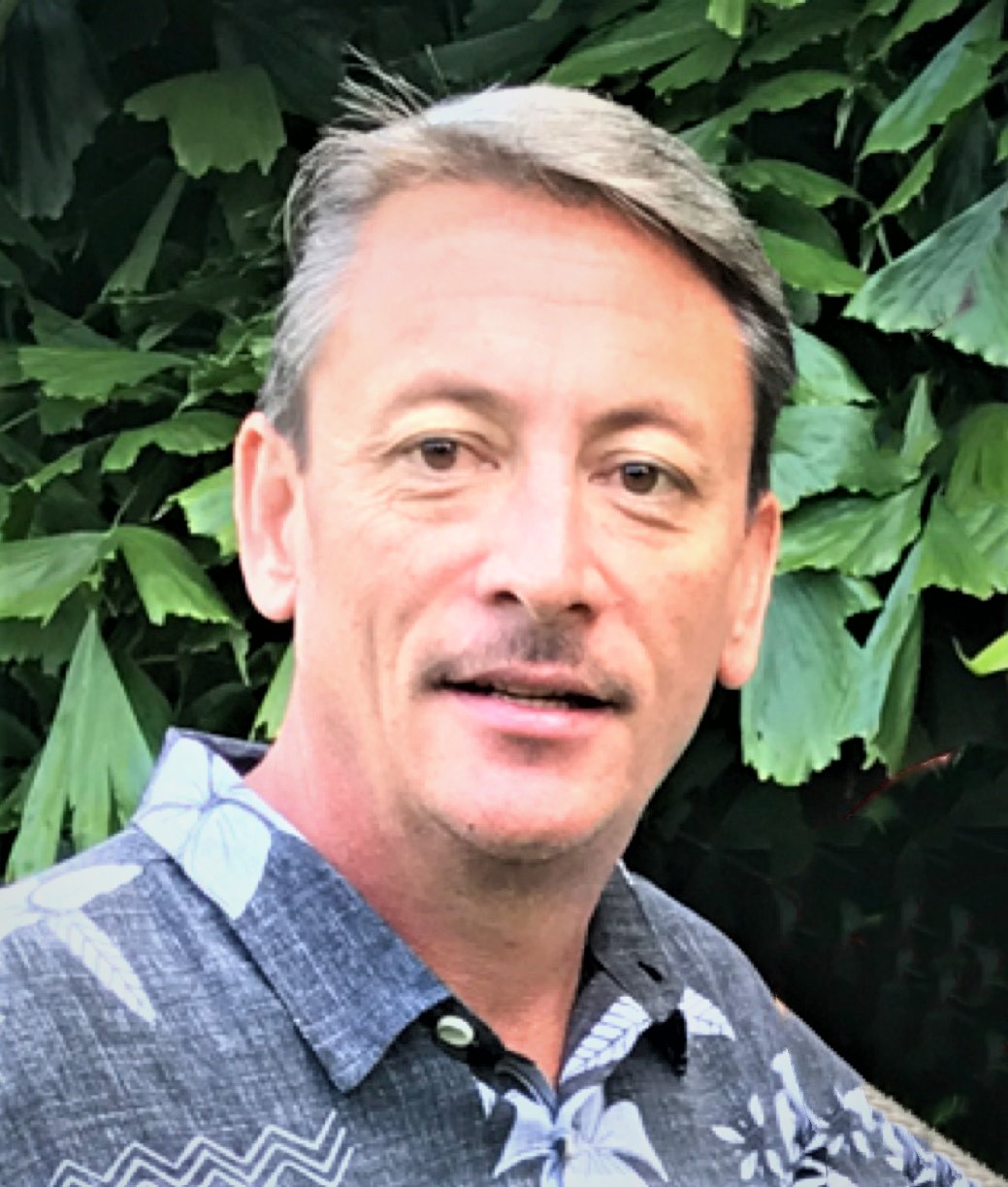 On September 26, 2021, Jeff Awana left us to join his mother and father to walk along that endless beach in the sky. He was 53 years old. Jeff was born on October 24,1967, and grew up in Kailua, Hawaii. He graduated from Kailua High School in 1985. He worked at restaurants in Enchanted Lake near his home, where he met and fell in love with Renee. They were married six years later. He worked in retail and sales manager positions including Longs Drugs and Kelly-Clark, before Jeff and Renee moved to Utah, where Jeff became a contractor and started his own spec home building company. Jeff built the family home in Wellsville, where they raised their two children, Katie and Dylan. In 2004, they moved back to Hawaii, where Jeff began working at Bonded Materials. The family bought a home in Kaneohe, and Jeff devoted his time to work, fixing up the house and spending time at the beach and fishing with family and friends. The family also spent time traveling to Australia, New Zealand and one of Jeff's favorite places, Japan.

Jeff is survived by his wife, Renee; his two children: Katie and Dylan Awana; and his brother, Scott Awana.

Services will be held on his 54th birthday, October 24th, and will be private. Friends and family are encouraged to post photos and memories of Jeff on the Aloha 'Oe, Jeff Awana public group page on Facebook (https://www.facebook.com/groups/999285450828067).

Jeff struggled with alcoholism and substance abuse later in his life. Those who wish to make donations can do so in Jeff's memory to Habilitat (habilitat.com), an organization Jeff supported with donations of his own.

Jeff was a loving father, brother, son, husband and uncle and was a friend to both neighbors and strangers alike. He will be greatly missed by all who knew and loved him. Jeff's 'ohana would like to say mahalo nui to friends and family for all the love and support they have received.