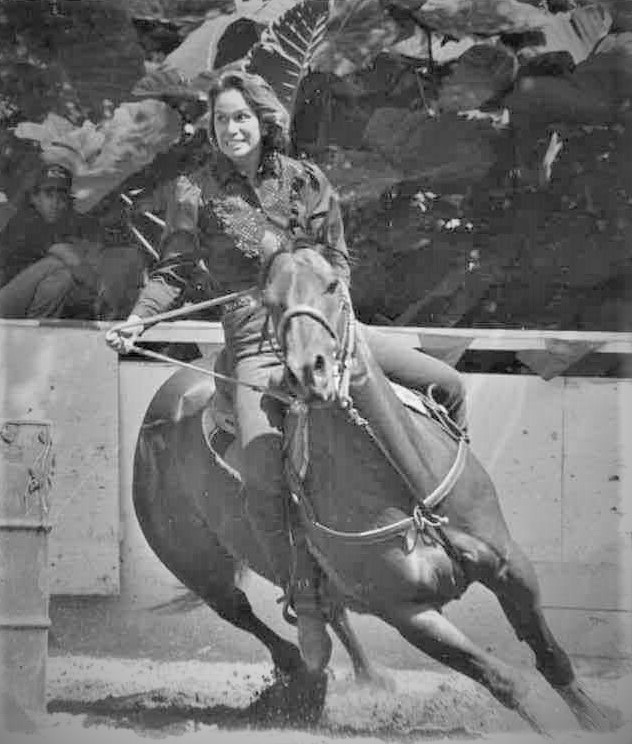 "Bazie" Brandt-Muller, age 77, of Kula Maui passed away August 13, 2021. She was born to Bill and Marian Brandt on June 22, 1944 at the Paia Hospital.
Bazie grew up in Sprecklesville (Camp One) and attended Kaunoa School. Her family moved up to Kula where she commuted to Maui High (H-Poko) graduating with the Class of 1962.
Bazie was an expert Horse-woman who competed in the sport of Rodeo Barrel Racing. She traveled inter-island competing & winning many awards.
Bazie worked for Aloha Airlines as an Airline Stewardess for many years. She later retired from the airlines & worked closer to home primarily with animals.
Bazie had a passion for taking care of animals. She believed that if an animal needed a home, she would take it in & would care for it.
She married Lee Muller the love of her life, & resided on the family property in Kula. She is survived by her husband Lee Muller, Kula, sister Kaleo Schroder, Klamath Falls, Oregon, brother Frank Brandt, Honolulu, & many nieces & nephews. She will be dearly missed by her family & friends.
A celebration of life will be held at a later date with burial at St John's Episcopal Church in Kula where her folks are interned.
Contributions received will be dedicated to St. John's Church in her name.