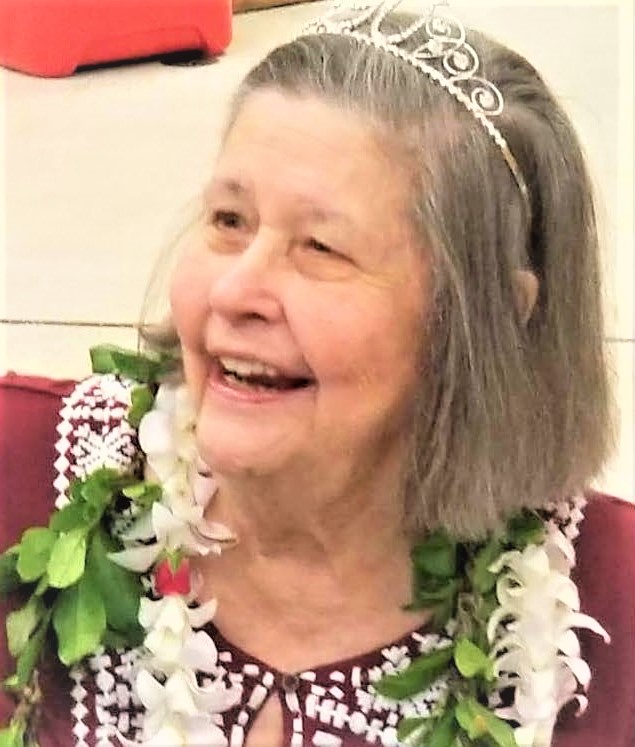 92, passed away at her home surrounded by family on June 29, 2021. She was born in Honolulu, Hawaii, on December 28, 1928 and moved to Eugene, Oregon with her husband, Damien (Red) Almeida in 1993, who preceded her in death in 2005.
Mary Jane graduated from Sacred Hearts Academy and is survived by her 7 children: Michael (Roni) Almeida of Vancouver, WA, Peter Almeida of Eugene, OR, Jeff (Yvonne) Almeida of Kaneohe, HI, Paul (Anne) Almeida of Sugarland, TX, Susie (Herb) Almeida of Kaneohe, HI, Tina Mortemore, Eugene, OR, Keoni (Libby) Almeida of El Dorado Hills, CA., and she has 20 wonderful grandchildren and 11 great-grandchildren.


Services were held in Eugene, Oregon and at
The National Memorial Cemetery of the Pacific at Punchbowl.