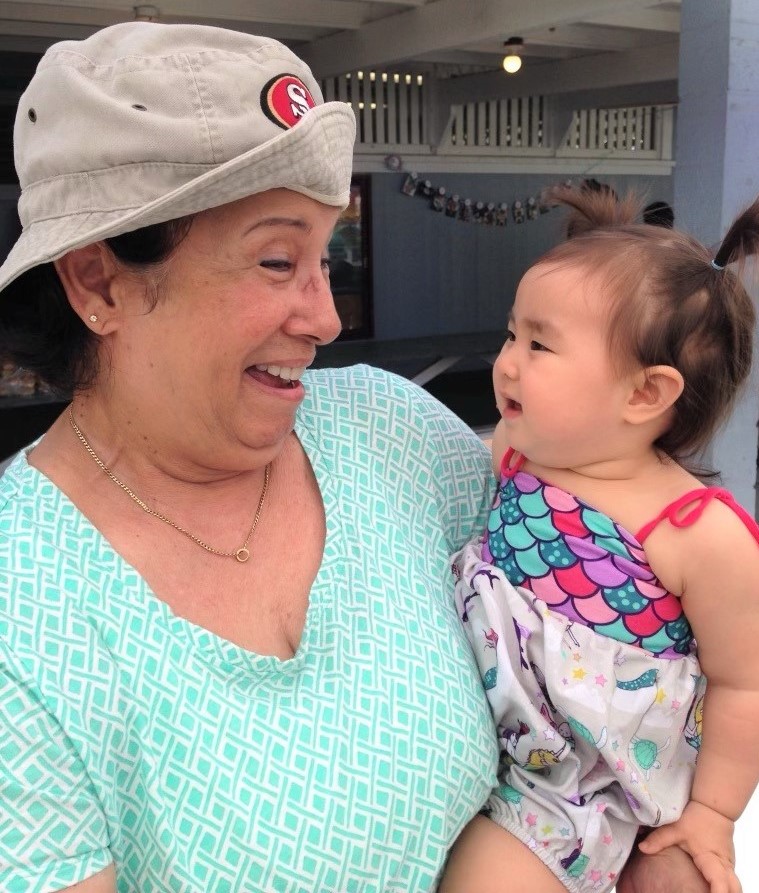 Our Momi passed away on October 10, 2021. She was born on April 3, 1949 in Honolulu, Hawai'i to the late Col. Raymond K. Lutz, Sr. and Francis Joiner Lutz.
Momi was a proud Kamehameha Schools graduate, class of '67, and retired as a United Airlines flight attendant after 50 years of service. Among her passions were her grandchildren, her husband Arthur, reading, crafting, and crossword puzzles. A natural leader and instinctive defender, Momi was the anchor of her family and will be missed by all who knew and loved her. Her 'ohana will cherish their memories of her.
Momi was a beloved wife to her husband Arthur, a loving mother to three daughters, Kiele (Aaron) Pennington, Jaime Fitchett, Kamakana (Reid) Watanabe, and a cherished grandmother to 'Aukai, Davion, Kili, Kekoa, Lyaila, and Aiden, with one more on the way. She is also survived by her older sister, Regina Lutz, and twin brother, Raymond "Haku" Lutz. Preceded in death by her youngest brother James "Kale" Lutz.

Momi will always be remembered for her deep love of her family.

A Celebration of Life will be held at a later date.