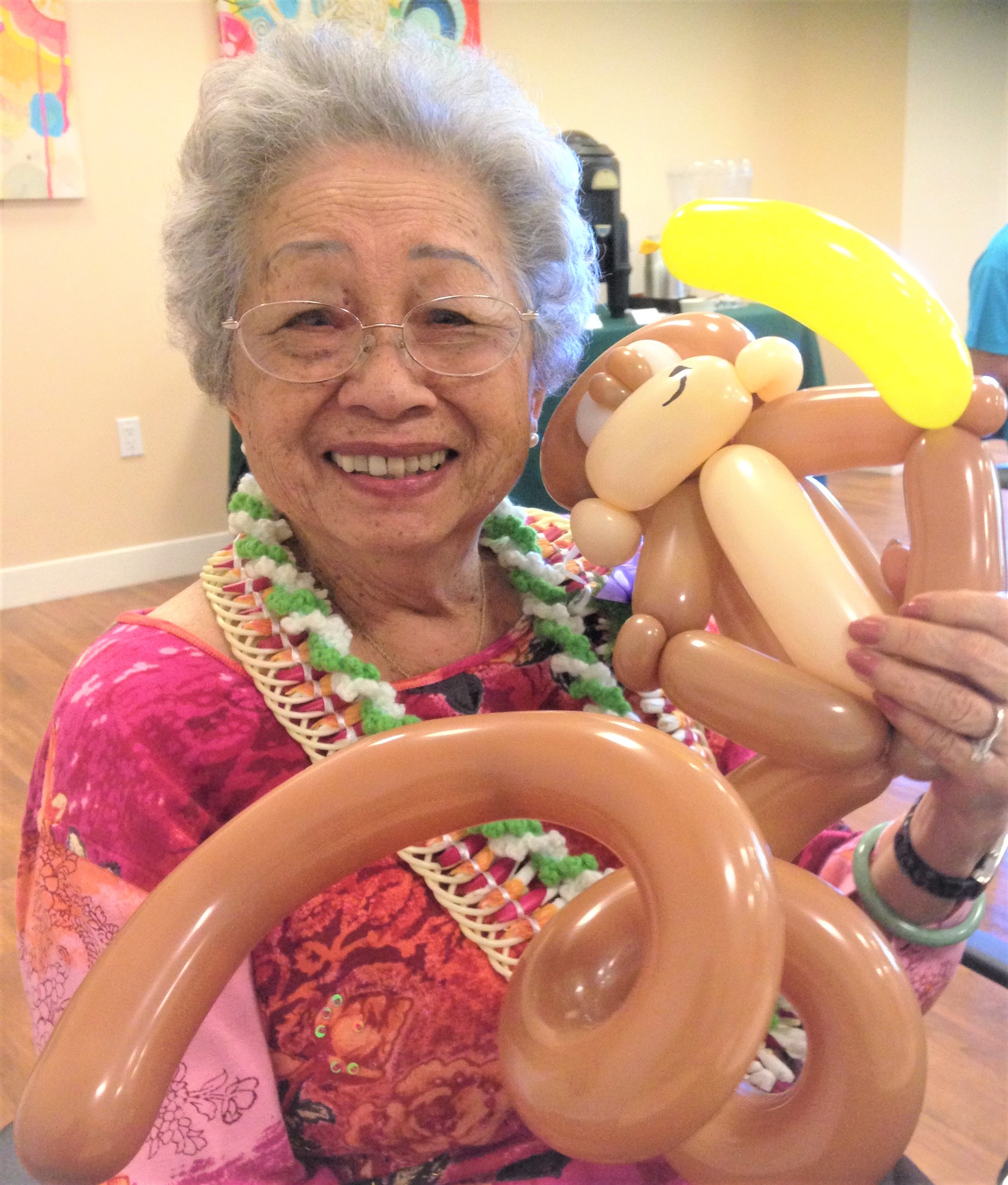 Beloved Mother, Popo, Sister, Dear Friend, DELPHINE AUYONG CHUN, passed peacefully on April 1st 2020.

She was the youngest daughter of Robert and Elsie Auyong, born October 29, 1927 then 'hanai' from 1927 to 1935 to Albert & Ruth Bell Auyong. She attended Likelike Elementary, Kalakaua Middle & Farrington High School (graduated: 1945).

Worked at Benson-Smith, Waikiki Lau Yee Chai, First Federal Savings & Loan, where she retired in 1993, but still kept in touch through a 'Coffee Gang' that would meet periodically.

While at Benson-Smith, she met her true love, Albert K.C. Chun and were wed on May 8, 1954.

They had two wonderful children: Michael (Lynn) and Jacque (Scott Lum), and were granted three grandchildren: (Jorden, Krystel & Marissa).

She & Albert were avid UH fans garnering season tickets for: football, baseball and mens'/womens' volleyball. They could also be found on the sidelines or in stands cheering for their children & grandchildren in basketball, track /field, soccer & jiu-jitsu.

Delphine was also a member of the First Federal Bowling League, American Legion, St.Theresa Parish's accounting office, as well as the Plaza Center Welcoming Committee.

She was a strong believer in 'FAMILY', having the charisma to make strangers feel comfortable. She was always opening her heart to everyone she met even after months or years of not seeing them, always sacrificing herself for others. She enjoyed doing things 'behind the scenes', never wanting to burden others and remain out of the spotlight. You could ask her any favor and she would do everything in her power to get it done, rarely saying, 'NO' to anyone.

You could say she was old-fashioned & traditional, trying to keep the Chinese culture alive as long as she could. Many family members would go to her for questions regarding Chinese customs & traditions; Ching Ming or Bai San.

She would spend hours in the kitchen making jai for New Year's or be cooking mochiko chicken, jook or Portuguese bean soup for special occasions. She was known as 'Dessert Auntie" for her pineapple upside down cake or fruit cocktail jello and sometimes jello cream pies.

In November of 2011, she moved to Plaza Moanalua, where it seems she was re-born: being active, making friends, participating in arts & crafts, going on field trips, etc. She remained there until August 28, 2019, until her subsequent passing on April 1st, 2020 while residing at Manoa Cottages.

She was predeceased in death by husband, Albert on April 22, 2007, but they are now joined happily together as ONE, forever in love & happiness.

Due to COVID-19 restrictions, private services were held on May 10, 2020. The Chun and Lum families extend their heartfelt gratitude to those who have touched Delphine's life so deeply.