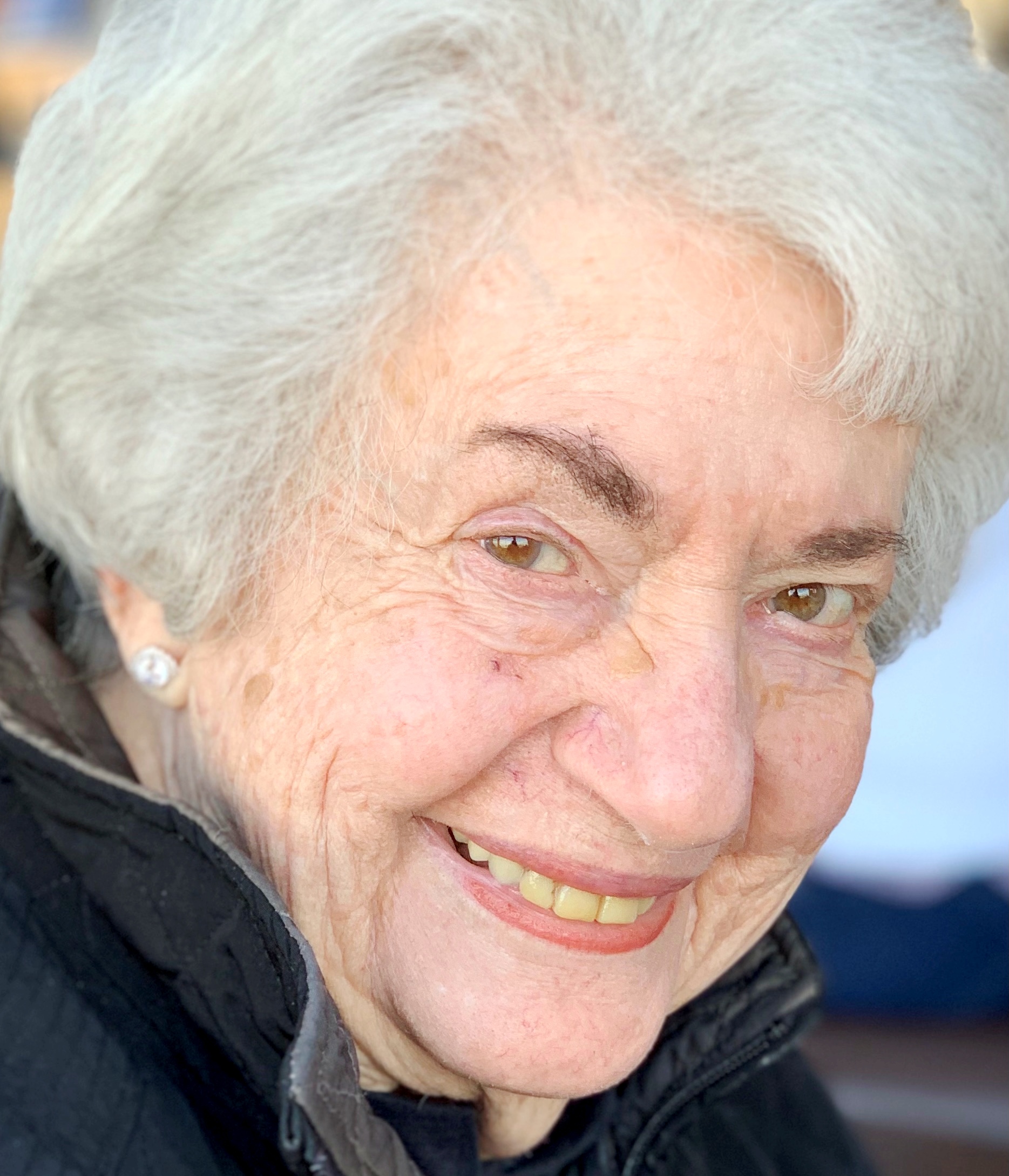 The family of Elizabeth Rose "Libby" Pretzer Smithe, a longtime resident of Wahiawa, Hawaii, is saddened to announce her passing peacefully on Tuesday, September 14, 2021 at the age of 89. We are comforted to know she will be reunited with her husband.
She was born to Clyde and Flora Hope Pretzer on November 19, 1931 in Elmdale, Kansas. It was there in Kansas at Emporia State Teacher's College (now Emporia State) as a cheerleader she met and cheered on her football player husband, William Stanley Smithe from Kalihi, Hawaii.
Libby loved being creative and won awards for her stylish outfits at the Kansas Chase County Fair. The simplest pleasures in life brought her great joy. She loved enjoying a glass of wine on the beach as the sun set. She was always cheering her children on at their various sporting events. Her biggest joy in life was watching her children grow into adults and exhibit the character traits she valued most important: Trust, Love, Humility, Objectivity, but most importantly Fun. She loved life and lived every day to the fullest! Libby often said, nothing is boring...you can make the most mundane into something exciting by using your mind.
Libby embodied the importance of community activism. She volunteered at Wahiawa General Hospital Thrift Store and organized an Annual Christmas Bazaar selling her paintings of ocean scenes and Chinese Junks. She ran the office for the Wahiawa Businessmen's Association and helped organize the Wahiawa Pineapple Festival, Parades, and co-founded the Thursday Farmer's Market. She enjoyed singing and worshipping at St. Stephen's Episcopal Church and was highly involved in ensuring its doors remained open for all to worship. She was very involved with her community saving newspaper clippings and even writing various articles on its history. After raising her children, Libby worked at the Hawaii State Capitol Building for State Senators Robert Bunda and Ron Menor.
As an adventurous soul, Libby did not hesitate in 1954 to leave Kansas and start her family in Wahiawa, Hawaii. There she lived for 67 years. She believed in the importance of history and sharing that with others. Her research and work on family genealogy dates to the 15th century. As her children, we are honored to be a part of her legacy.
She will be lovingly remembered by her five children: sons Steven (Tina) Smithe, Michael Smithe, Mathew Smithe; daughters: Kathleen Hope (John) Potthast and Janelle (Jim) Green; seven grandchildren: Richard Kamakahi, Jenna Smithe, William Smithe, Bryant Moniz, Bronson Smithe, Ashley Hope Duncan, and Brandon Smithe; ten great-grandchildren: Brennan, Cali, Brailee, Kash, Brooklyn, Zoie, Kace, Braxton, Bronson Mathew, and Kamaile Hope.
Predeceased by her husband William Smithe; her parents Clyde and Flora Hope Pretzer; her brothers John and William "Bill", and sister Margaret Hope.
The family is grateful for the staff at Queen's Hospital Intensive Care Unit for the loving, respectful way they treated her throughout her short illness keeping her dignity always in the forefront.

Services are pending.
Please visit the Mililani Memorial Park website for updates.