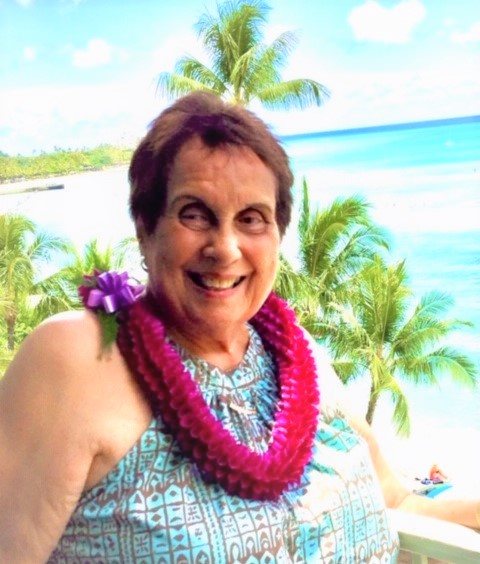 Roberta Anne Oneha passed peacefully at home on September 2, 2021 at the age of 85 surrounded by her children. She epitomized the value of Aloha with her kind and thoughtful words and gestures, and generously volunteered her time and energy.

Roberta was born to Agnes Kaena Harris and Robert Burns Murray in Honolulu. She was a 1954 graduate of Sacred Hearts Academy, an active alumnus, and recipient of the 2005 Distinguished Alumnae Award. She enjoyed maintaining contact with her classmates and attending reunion events and the Academy's luau. She was also a 1957 graduate of the St. Francis School of Nursing in which she received her nursing diploma and worked as a registered nurse for 36 years. She retired as nursing supervisor from the Hawaii State Department of Health's Hansen's Disease Program at Hale Mohalu Hospital after 31 years of service. Roberta also served with the Hawaii Medical Reserve Corps from 2007 to 2012.

As an active member of the Hafa Adai Club of Hawaii and the Hawaiian Civic Club of Honolulu, she enjoyed participating in club events, attending holiday parties, and singing at 'Aha Mele. She was a haumana of 'olelo Hawaii and of Halau Hula Olana, practicing regularly and performing with her hula sisters at Christmas.

She is survived by her sister Nani Barboza and her children, Anne Oneha, Mary Frances Oneha, Carole (Mike) Gusman, Paul (Kathleen) Oneha, Robert Oneha, and several nieces and nephews.

She is predeceased by her husband, Patrick Oneha, and brother George Murray.

The family wishes to express sincere gratitude to the healthcare professionals who cared for Roberta throughout her lifetime and in particular, the past few months preceding her passing. Their compassion, care, and grace were deeply appreciated. Private services were held and Roberta was laid to rest at Diamond Head Memorial Park.