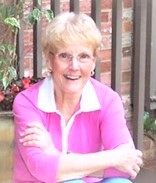 Age 85, of Lake Ridge, Virginia, passed away on October 17, 2021, in her home after a long struggle with health issues including lung, heart, and Parkinson's diseases.

Thea Currie was born in July 1936 in Honolulu, Hawaii. She attended the University High School when it was a part of the College of Education at the University of Hawai'i at Manoa. She was married to her husband, Wayne Lee Currie, for 51 years. Thea was actively involved as a military spouse, a museum volunteer, and in many church activities. At one time she built a business with friends handcrafting holiday items that adorn houses today and then worked for Kaiser Permanente Customer Service inspiring a new way of serving callers.

Thea never lost the "Aloha Spirit". She loved the ocean, collecting shells, organizing, and gardening. She passed her love of the ocean on to her children and always encouraged her kids to live a life of fun, adventure, and travel. She ensured her family remained connected to each other and treated her friends like family. She was also an avid writer. The letters she wrote to friends and family were short stories and often saved to read again. She doted on her family regularly sewing clothes or costumes, potting flower boxes, baby or dog sitting, planning celebrations and milestones, baking, decorating her kids' homes, gift giving, and always helping in times of need. When you hurt, she hurt too. Her laughter was truly the best medicine. Her love and guidance will last forever.

Thea Currie is survived by her husband, Wayne Currie, of Lake Ridge, four children, Taryn (Moore) Pyle, Dean Moore, Roger Moore, and Elizabeth (Currie) Moseley; their spouses, Michelle (Thomas) Moore, Tammy (Murphy) Moore and Donald Moseley; eight grand- children, Dylan, Gavin, and Emily Moore; Alexander and Sylviannah Moore; and Gibson, Oliver and Wade Moseley; and her sister, Patricia Cummings. She was preceded in death by her parents, Edward and Jean Tybuec, and her brother, Emil "Larry" Tybuec.

A visitation and service for family and friends will be held at the Miller Funeral Home located at 3200 Golansky Blvd, Woodbridge, Virginia on Thursday, November 18 at 6:00pm. A private interment at Quantico National Cemetery will follow at a later date. In lieu of flowers, please donate to the Parkinson's Foundation or the Make-A-Wish Foundation.