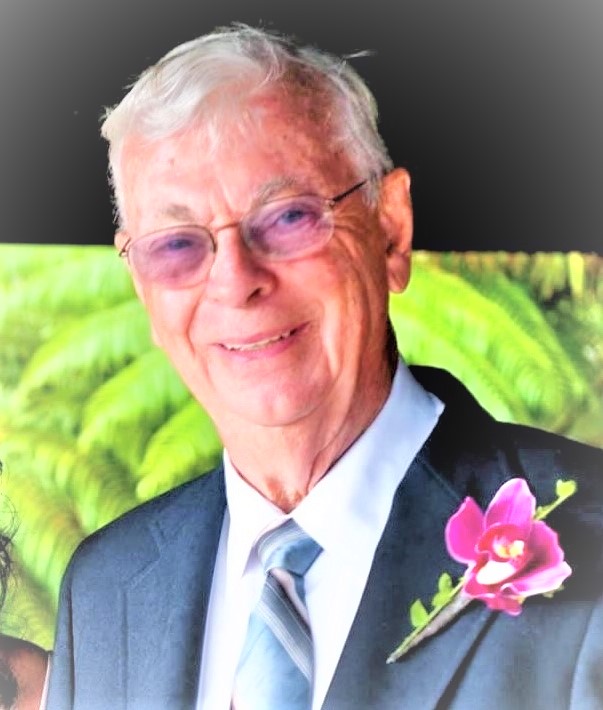 EUGENE FRANKLIN SMITH USN (Retired) CDR Gene Smith, 91, passed into Heaven December 4, 2021 while surrounded by family and friends.

He was born on Jun 28, 1930 in Youngstown, Ohio as the only son of John and Olive Smith. After earning his degree from Kent State University in broadcast journalism, he worked in radio in Ohio and Pennsylvania. He joined the Navy in 1948 and served for over 30 years.

He retired from the military and became a financial advisor with Merrill Lynch, an instructor at Kapiolani Community College and even Inn Keeper.

He married his wife Betty in Tokyo where he was assigned as Deputy Commander of the Far East Network. They adopted their German son while stationed in Naples, Italy and their daughter, Jacquelyn while serving in the Vietnam War in Saigon. There he worked to return prisoners of war and helped Vietnamese children get healthcare.

He is remembered as a person of high moral character, a prolific story teller, a tender and devoted husband and self-less father. He loved people and traveling, especially to their home in Virginia.

He was an active member of St. Timothy's Church outreach programs for most of the more than 40 years as a parishioner helping the disadvantaged including those mentally disabled, homeless and blind.

A service with military honors will be held at Punchbowl in Honolulu in January 12 at 1 pm and an Episcopal service on March 21 at 10:30 am at St. John's Church in King George, Virginia.

CDR Smith is survived by his wife Betty; their daughter Jacquelyn Vaughn (Keoni) of Honolulu; their grandson Hunter; and family and friends throughout the U.S., Japan and Europe.