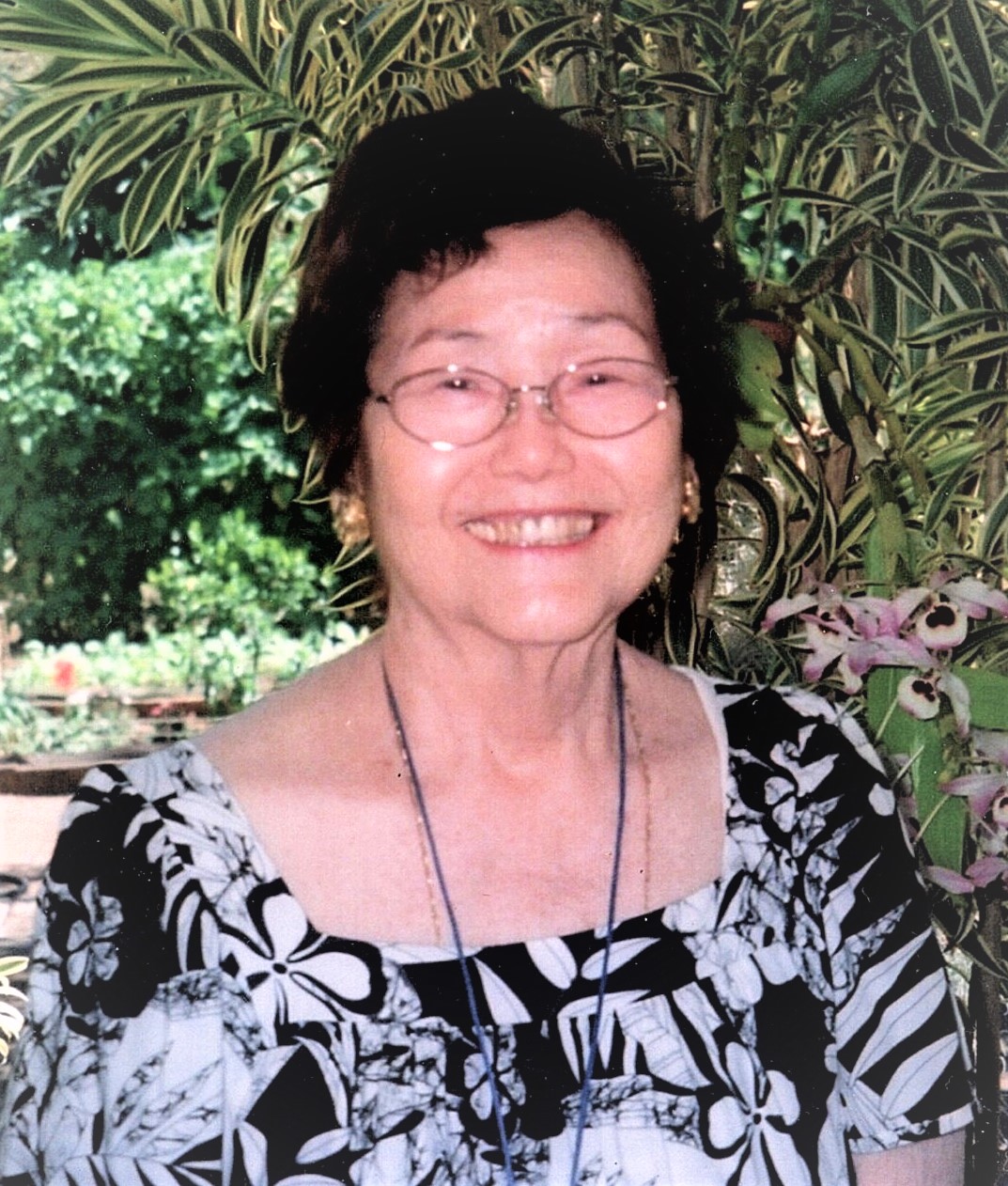 89, of Aiea, was surrounded by her family when she passed away on August 19, 2020 to meet God, her late spouse, Yutaka, and eldest son, Scott.

Frances was born on July 14, 1931 in Ewa, raised by her parents Chuichi and Tsuru Miyake and sister to Carol, Tadaki, Kathryn, and Lillian.

Frances graduated from the University of Hawaii Manoa with a Bachelor of Education degree and a Phi Beta Phi award. She achieved a Masters in Education with an emphasis on Pacific-Asian Studies. Later, received a Fulbright scholarship to study in Japan. Frances' insatiable appetite to study and learn more continued for many years and brought her enormous joy and great satisfaction. This led to her desire to learn about drawing, painting, and finally ceramics. Frances thrived in the challenges that a piece of clay gave to her! She was an accomplished teacher and retired from Radford High School in 1993 after 34 years of service. She was an active member of Alpha Delta Kappa-Lambda Chapter and Sukyo Mahikari of Hawaii. Frances lived a life full of family, friends, creating ceramics, sewing ginger leis, and enjoying her dark chocolate candy.

Frances is survived by her sons Gregg (Verna) and Mark (Wallyne),
her hanai daughter, Dawna Butala, and grandchildren Kimberlee, Brandon, Bryson, Kaylae, and Trestan.

Please join us at her memorial on Saturday, January 8, 2022 at Aiea United Methodist Church. Visitation at 4 pm, service at 5 pm. No flowers please. Burial to occur at a later date.