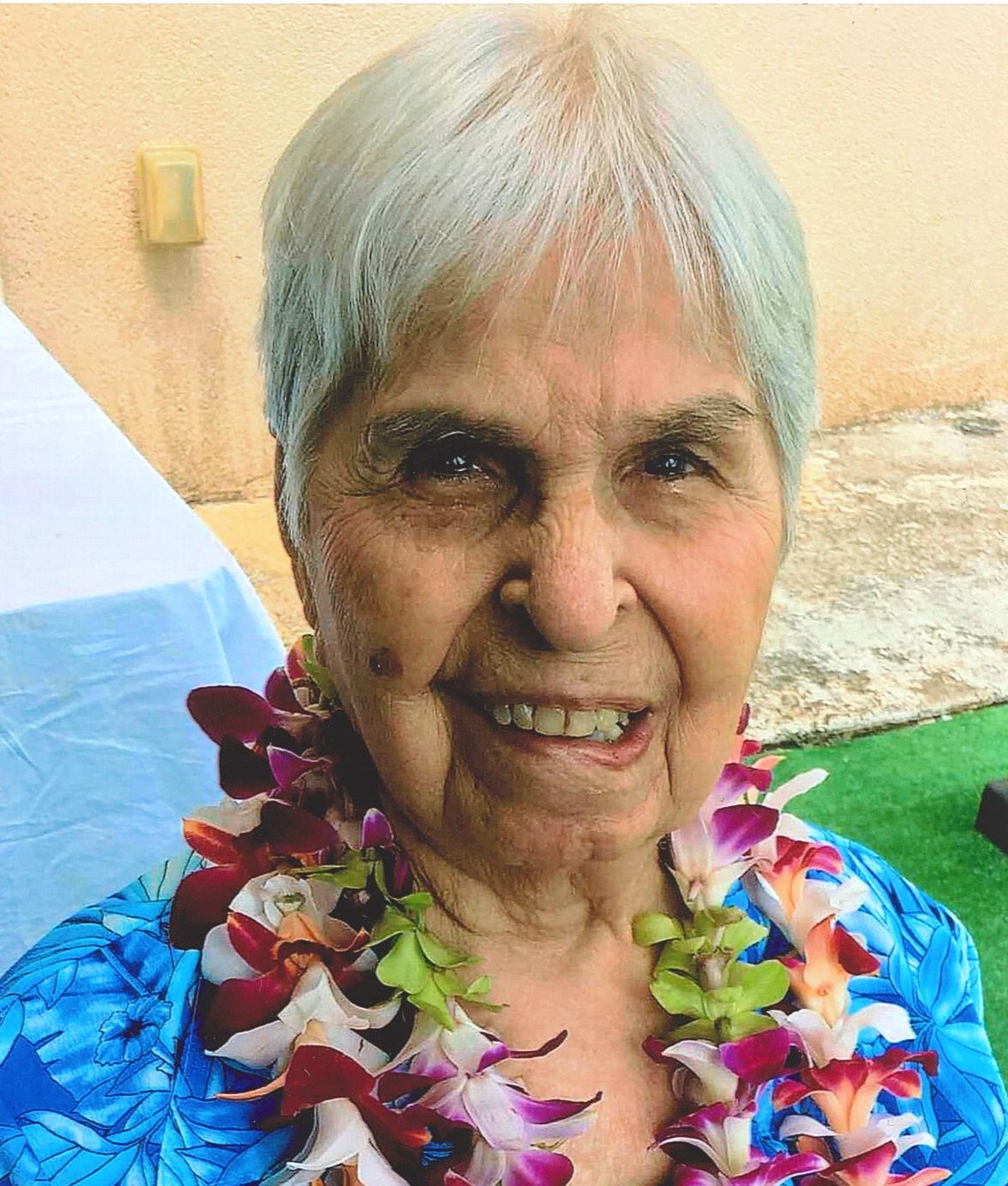 Helen C. Pontes, age 94, passed away peacefully on December 12, 2021 in Honolulu. She was a 1945 Farrington High School graduate and retired from Hawaiian Telephone Co. (GTE) with 42 years of service.
Helen is predeceased by her husband of 61 years, Daniel Pontes. She is survived by sons: Robert (Laurie), Ronald (Willoughby) and Ross (Paula); grandchildren: Holly, Danielle (Riki Tawhara), Angela, Andrew (Victoria) and great grandson, Drake Lee.

Visitation: 9:00 a.m.; Service: 10:45 a.m. on
Wednesday, January 12, 2022 at Hawaiian Memorial Park Mortuary.
Private Burial. Casual attire.