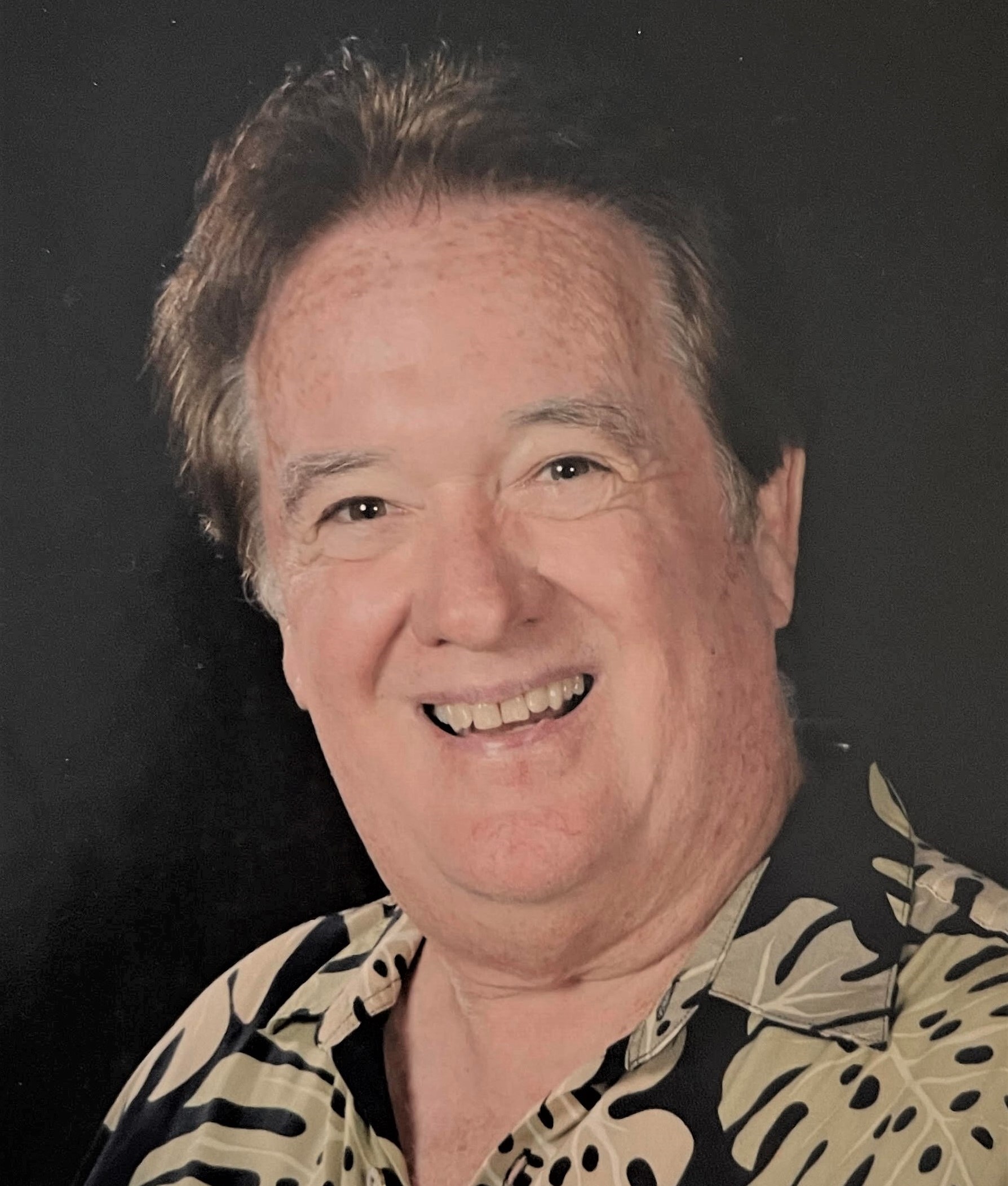 75, of Mililani, passed away peacefully at home on November 23, 2021. He is survived by his wife of 45 years, Cynthia Sojot Murphy. Michael and Cynthia are blessed with daughters Liana (Justin) Alig, Shara (Brandon) Wright, and Michelle (Lance) Murphy Broussard, and three grand- children. He is predeceased by his adopted daughter (niece) Summer Murphy.

Michael was born in Glendale and raised in Burbank, California. After serving in the U.S. Navy and working at Megasound in California, Michael moved to Hawaii and made Oahu his home. Michael worked at Dillingham Shipyard for a few years before being employed at Pearl Harbor Naval Shipyard. He retired as a nuclear supervisor from Pearl Harbor Naval Shipyard after 35 years of dedicated government service.

Michael enjoyed spending time with his family, traveling, cooking, going to the beach, volunteering at St. John's, working on sudoku puzzles, keeping up with the local and world news, and going on his morning walks and meeting up with neighbors on his walks. He lived a long and full life and was at peace with our Lord when he passed.

Funeral services will be held on Wednesday, January 12, 2022, at St. John Apostle & Evangelist Church in Mililani: Visitation at 9:00 a.m.; Eulogy at 9:30 a.m.; Mass at 10:00 a.m. Burial at Hawaii State Veterans Cemetery at 1:00 p.m.