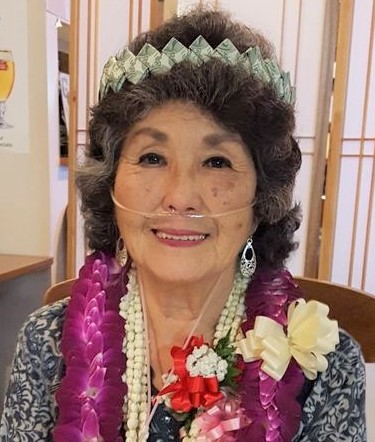 Jeannette Fumie (Ogata) Couchman, 84, peacefully passed on December 7, 2021. She was born on March 30, 1937 in Honolulu, Hawaii to George Ogata and Edna (Kotaka) Ogata. Jeanette graduated from Roosevelt High School in 1955. She moved to the mainland and resided in California and Nevada.
Jeanette was a 21 dealer at Harrah's Reno for over 30 years. She enjoyed telling stories of her childhood on the island of Oahu, as well as of life in the 60-70's in Reno.
Preceded in death by her husband Charles Couchman, Jeannette is survived by her daughter Susan J. Holley of St. Cloud, MN and her son John R. Holley of Sparks, NV; siblings: Karen Miller of California; Byron Ogata, Edean Loo, Keith Ogata and Freddy Ogata all of Hawaii. She was a loving grandmother to Jennifer Ayano Weber of NV, Jason M. LeBlanc and Kathryn Fumie LeBlanc of MN and two Great Grandchildren.

A Celebration of Life will be held on January 21, 2022,
from 11:00 a.m. - 2:00 p.m. at Walton's Funeral & Cremations
1745 Sullivan Lane, Sparks, NV 89431. Masks required.