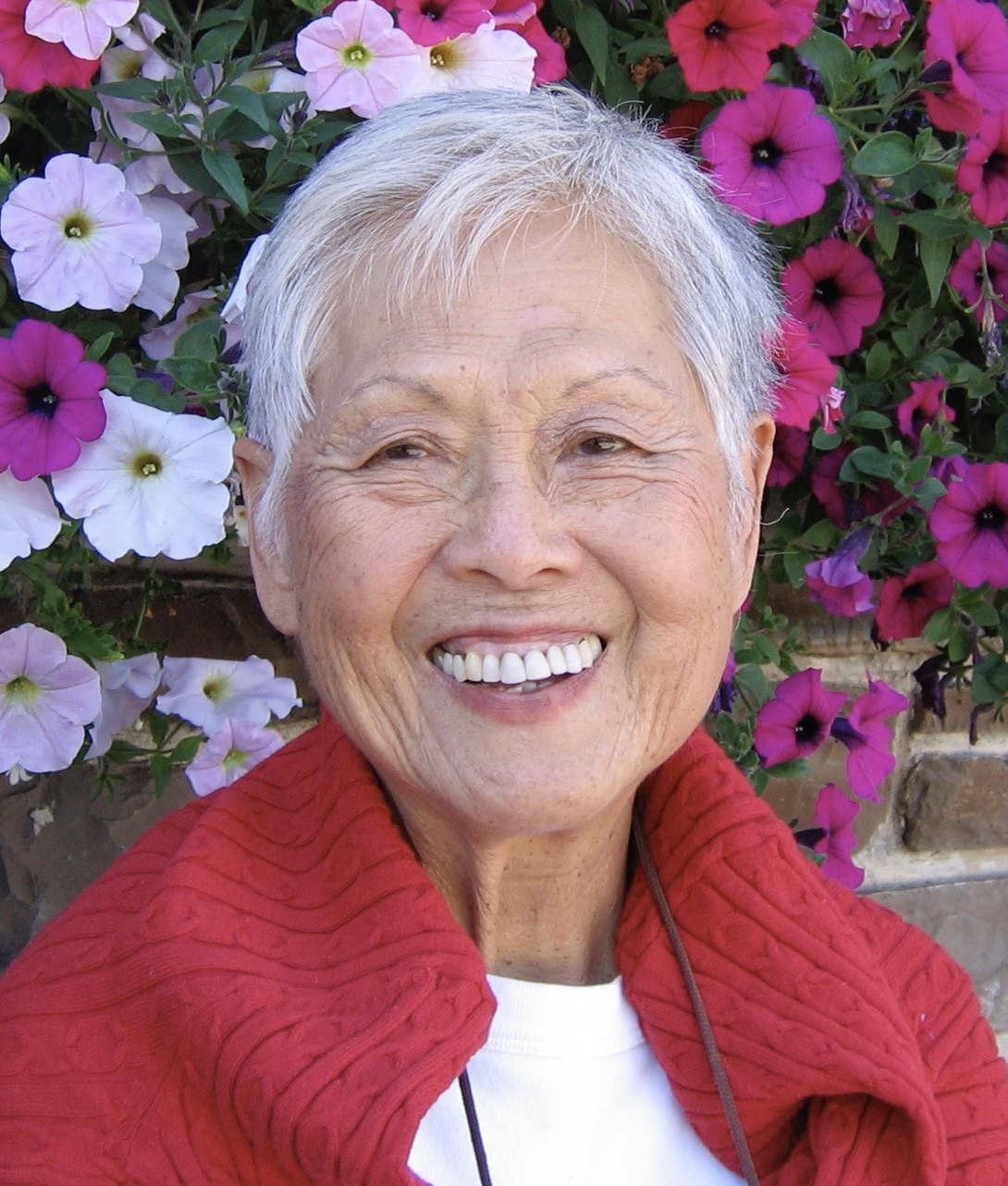 Melvia Choy Lin Lee Cheng died on December 4, 2021, at the Episcopal Church Home in Louisville, Kentucky. She was 94 years old and was attended in her passing by her children.
Melvia was born in Honolulu on September 5, 1927 to Tuck Yuen and Bernice Lee. She grew up in the Maikiki neighborhood and graduated from Roosevelt High in 1945. Curious about the world beyond Oahu and determined to go to college, she left for the University of North Dakota where she was introduced to winter and rhubarb pie. After two years in Grand Forks, she transferred to Kansas State College (now, University) where she received a degree in Home Economics. She was the first in her family to attend college and her three younger sisters credited her with inspiring them to follow in her footsteps.
After graduation, Melvia moved to Boston to work as a dietician at Beth Israel Hospital. There she met Dr. Samuel H. Cheng whom she married in 1954. Three years later, they moved to Louisville, raised three children, and embraced a diverse circle of friends.
Melvia loved tennis, flowers, bright colors, her grandsons, the New York Times, and cooking, a skill at which she excelled. In their Louisville home, she and Sam introduced many of their friends to Chinese food. For her, sharing a meal was sharing friendship. She greeted each day with an open mind, a generous spirit, and an incandescent smile.
For most of the last years of her life, Melvia enjoyed winters in the Gulf Coast community of Bayport in Longboat Key, Florida, a light-filled setting reminiscent of her Hawaiian birthplace. Both in Florida and in Louisville, she regularly attended Episcopal church services.
Melvia was preceded in death by her parents, her husband, and her sister, Marion. Survivors include sisters Margaret Kaulukukui of Honolulu and Marietta Tom (Thomas) of Palo Alto, CA; children, Steven (Meredith White), Cynthia Crumpton (Henry), and James; grandsons Nathan, Samuel (Joanne), and Lucas (Kristina); great granddaughters Isabelle and Siena, and eight nieces and nephews.

Melvia's ashes will be taken to Oahu.
A virtual memorial will be scheduled for a future date.
Donations in her memory may be made to the Home of the Innocents, online, https://www.homeoftheinnocents.org
or by mail, 1100 East Market St., Louisville, KY 40206
or to a charity of your choice.