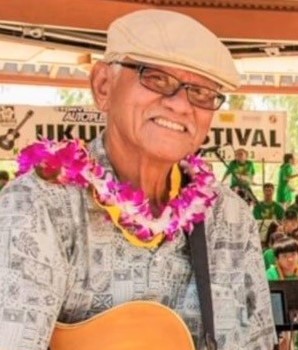 87, passed away peacefully on October 24, 2021. He was born on July 16, 1934.
A Wake service will be held on Wednesday, January 12, 2022 at Mililani Mortuary, Mauka Chapel. Family: 4:30 p.m.; Visitation: 5:00 p.m.
Funeral Service Thursday, the 13th at Our Lady of Good Counsel. Family: 10:00 a.m.; Mass: 10:30 a.m.; Burial 12:30 p.m. at Mililani Memorial Park.