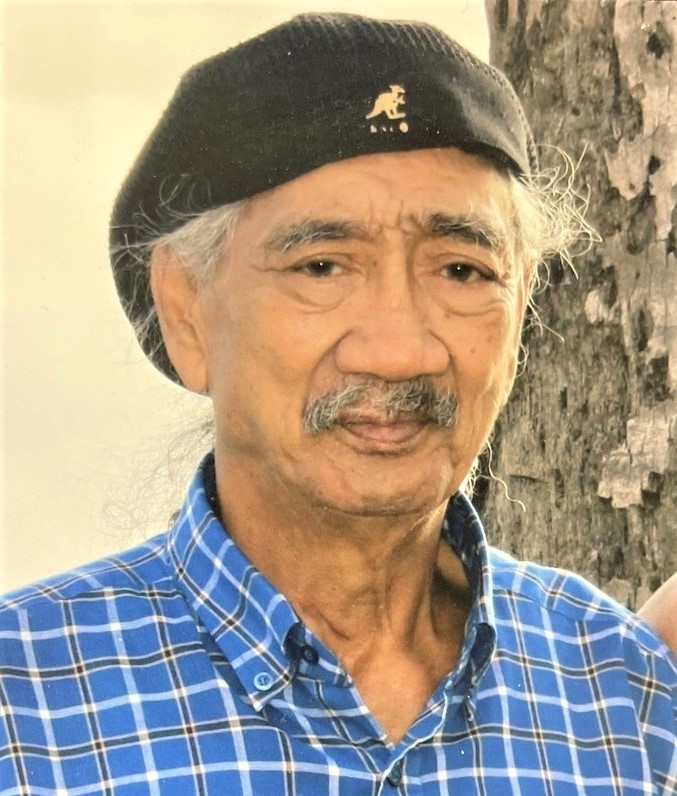 Charles "Charlie" Kealoha Lau of Honolulu, was born on April 27, 1931 to parents Charles Asee and Philomena Lau.
Surrounded by his family, he passed away peacefully in his home in Makaha on November 11, 2021. He is survived by his wife of 52 years, Patricia Hill Lau; sons, Brett "Ricky", Charles "Chucky" (Ada), Scott, and James (Yvette) Lau; daughters, Trixy (William) Gasper, Beryl "Keala" (Joseph Rodrigues) Lau, Tammy (Epepanio) Omoso and Valerie "Kanani" (Bill Dulaney) Lau; sisters, Pamela Pagan, and Mary Ann (John) Omerod; 21 grandchildren; 44 great grandchildren; maternal uncle John (Judith) Flores; numerous nieces, nephews and cousins. The oldest of six children, he is predeceased by brother, Francis Damien Lau; sisters Audrey Kealaonalani Kamealoha and Elaine Leilani Pomar; and his son, Karl Kawika Lau.
Charlie attended St. Theresa Parochial school, Kawananakoa Intermediate and graduated from McKinley High School. Our grandmother said that he liked to dance and he and his sister Audrey would enter dance contests at school. He married Ruth Fujie Takushi and they had seven children. He met the love of his life, Patricia, and they were married on Oct. 24,1969 and they had two children. He was a jack-of-all trades. He worked for Hawaiian Dredging Co., Pearl Harbor, Sol's Body and Fender, Economy Body and Fender, and eventually hired himself out to do odd jobs with his sons.
Charles had an obsession with neon signs. Whenever his job took him out of state he would come home with slides of different neon signs and he would share them with his children. He also enjoyed 3D puzzles and logic puzzles.

Services will be held on Saturday, January 22 at Hawaiian Pentacostal Full Gospel Assembly Church at 1159 Gulick Ave.
Visitation: 10:30 a.m. Services: 11:30 a.m.
Burial to follow at Diamond Head Memorial Park at 2:00 p.m.
Flowers Welcome. Aloha Attire.