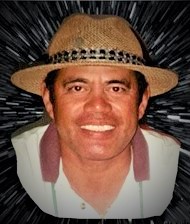 Of Waianae, Hawaii, born in Tamuning, Guam, was called to eternal rest on Saturday, January 1, 2022 at the age of 71.

As he rests, he now, joins his parents: Theodore Iona & Donna Borja Kaai. He is survived by his wife: Antonia (Ann) Camacho Kaai; daughter: Iona Marie Kaai; son: Robin Johnathan Kaai; grand- daughters: Riley Ann Katsue Kaai, and Grace-Ann Marie Naupakakuahiwi Kaai; brothers/ sisters and their spouses: Robin (deceased) & Edna Kaai, Carmelita Eubanks - (deceased), Helen Cepeda, Peter & Marie Kaai, Linda Descheres, Daniel Kaai - (deceased), Betty Kaai - (deceased), Theodore, Jr. Kaai - (deceased), Liberty Rose & Florence Kaai.

Daily rosary to be held Saturday, January 1, 2022, via Zoom, until January 25, 2022. Funeral service will be at Hawaii Memorial Park, 45-425 Kamehameha Hwy, Kaneohe, HI 96744 from 4:00pm-8:00pm, Hawaii Standard time.

The family thanks and appreciates your support during this sorrowful time and asks you to join us in celebrating a life well-lived and a man well-loved.