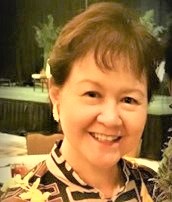 The most elegant, gracious, and loving lady that ever lived embarked on her eternal journey at 0045 on 31 Dezember 2021 (Central European Standard Time) from Lucerne, Switzerland. Luana Lahela Kai was born on August 28, 1952 and is the youngest child of Rachel Kananimae'ole King Kai and Douglas Ah Wing Kai of Waimea and Waiohinu, Moku o Keawe. Luana is a Kaimuki High School graduate, long-time Mililani resident, and simply the best aunt, sister, friend, neighbor, student, and co-worker anyone could wish for. Luana is survived by sisters, Annabelle Ching and Mollie Sheridan; brothers, Leiohu and Umi; and canine buddy, Buster; predeceased by brothers, King and Jackie. She is a respected aunt to 134 nieces & nephews. We extend deepest appreciation to Ululani Zuttermeister-Black & Linda Tanaka, two of Luana's dear friends who were with her in Lucerne. We also thank the many individuals in Lucerne who were compassionate to our tender circumstances.
Graveside services: Jan. 26, 2022 at Hawaiian Memorial Park Peace Garden, 11am. Condolences and photos of Luana can be shared with her family at kaimango@gmail.com.
Correspondences can be sent to 3372 Kilauea Ave. Honolulu, HI 96816.