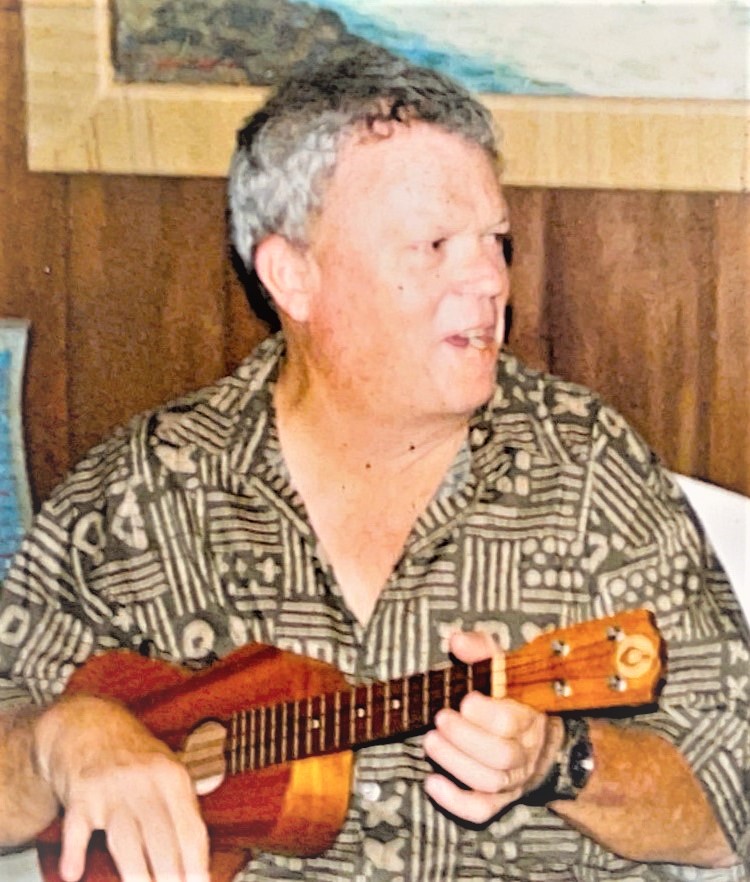 Philander (Phi) Cooke Derby passed away peacefully and comfortably on November 21, 2021 at the age of 87 at his home. Born and raised in Makiki Heights, he attended Hanahou'oli, Punahou School, St. Paul's and Yale where he was one of the first students to major in Japanese. Following two years of service in the Army he returned to Honolulu where he taught Japanese at Iolani School and met the love of his life, George-Anne St Sure (Derby), who was teaching kindergarten there. He later taught at Kamehameha, Chaminade and Kansai Gaidai and worked as a docent at Hanauma Bay in his pau hana years.

Among Phi's great passions in life were his family, his pugs, drawing cartoons, painting landscapes, acting, soccer, his beloved Oakland Raiders and Japanese culture. He had a lifelong passion for Kanikapila and on more than one occasion, Don Ho invited him to sing onstage with him introducing as "a haole who knows more verses to Hawaiian songs than most people." He performed in the Punahou Glee Club, Prince Kuhio Group with his siblings and the Queen Emma Summer Palace Kupuna and was among the early pioneers of youth and adult soccer in Hawaii as a player, coach and referee.

He is survived by his wife George-Anne St. Sure Derby, his daughter, Elizabeth Malia Derby, his son, David Philander Derby, his daughter-in-law, Katharine Jones and his grand-daughter, Dora Nieve Lawrence Derby, his brother, John Montague Derby, his sister-in-law, Lyn Derby, his brother in law, John St. Sure, his sister-in-law, Joy St. Sure, his sister-in-law, Clare St. Sure, numerous nephews and nieces and his two pugs, Kimo and Keoki.

The family is planning a celebration of life for Phi in the summer of 2022. In lieu of flowers please donate to the charity or organization of your choice.