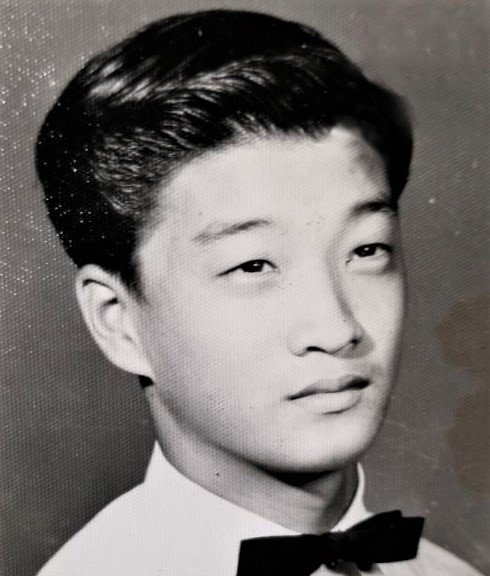 Full of energy, compassion, and good sense of humor, Ethan Park passed away peacefully at the age of 77, on November 27, 2021 at the Aloha Nursing Rehab Center in Kaneohe, with family by his side. He is survived by wife Janice (Uchida) Park, son Jason Park, and daughters Kimberly (deceased) and Trisha Park.

Born to parents Ronald Dai Boon Park and Ruth Yon Nim (Lee) Park (deceased), with siblings Lucia (Gerald) Wong, Lucille (Lee) Donohue, Pamela (Harlan) Harada (deceased).

Ethan attended Iolani School and was honored to be one of the Sons of Iolani where he attended from K-12 grade. He then attended the University of Hawaii at Manoa, and received his Bachelor's degree in Business. He then enlisted with the US Army at Schofield Barracks, and transferred to Fort Rucker Alabama in the Third US army. He worked in the aircraft maintenance department as a mechanic, and then got deployed to Viet Nam to fight in the Viet Nam war.

After completing his time with the military, receiving Honorable discharge from the US Army, he then worked at the Shoe Corp of America, in the Gem's department store in Kapalama. Later he was promoted to Assistant Store Manager of Gem's where he met his wife Janice, who worked in the record department. They then got engaged and married in 1973.

After Gem's closed down, he continued to work for Shoe Corp of America, then opened a store at Pearlridge Shopping Center; Gallenkemp Shoes. When Gallenkemp closed, he went back to school to get his Realtor's license, and later worked for Savio Realty. He stayed with Savio until his retirement.

With deep appreciation, the family would like to thank all the Doctors and Nurses at: Aloha Nursing Rehab Center, US Renal Care, Waipahu Dialysis, Straub Medical Center, Pali Momi Medical Center, Pearl City Nursing home, St. Francis Medical center and Tripler Army Medical center. Without your help, he could not have had the longevity that he did.

Celebration of Life Service will be held at Mililani Mortuary,
Mauka Chapel on January 24, 2022.
Visitation 10:30am, Service 11:30am
Proof of vaccination is required. Masks must be worn.
Service is Private for immediate family and close friends.
If possible, please test before attending.

Burial to be held on January 25, 2022 at the National Memorial Pacific Cemetery at Punchbowl with Honors, 10:30 am. Immediate Family only.