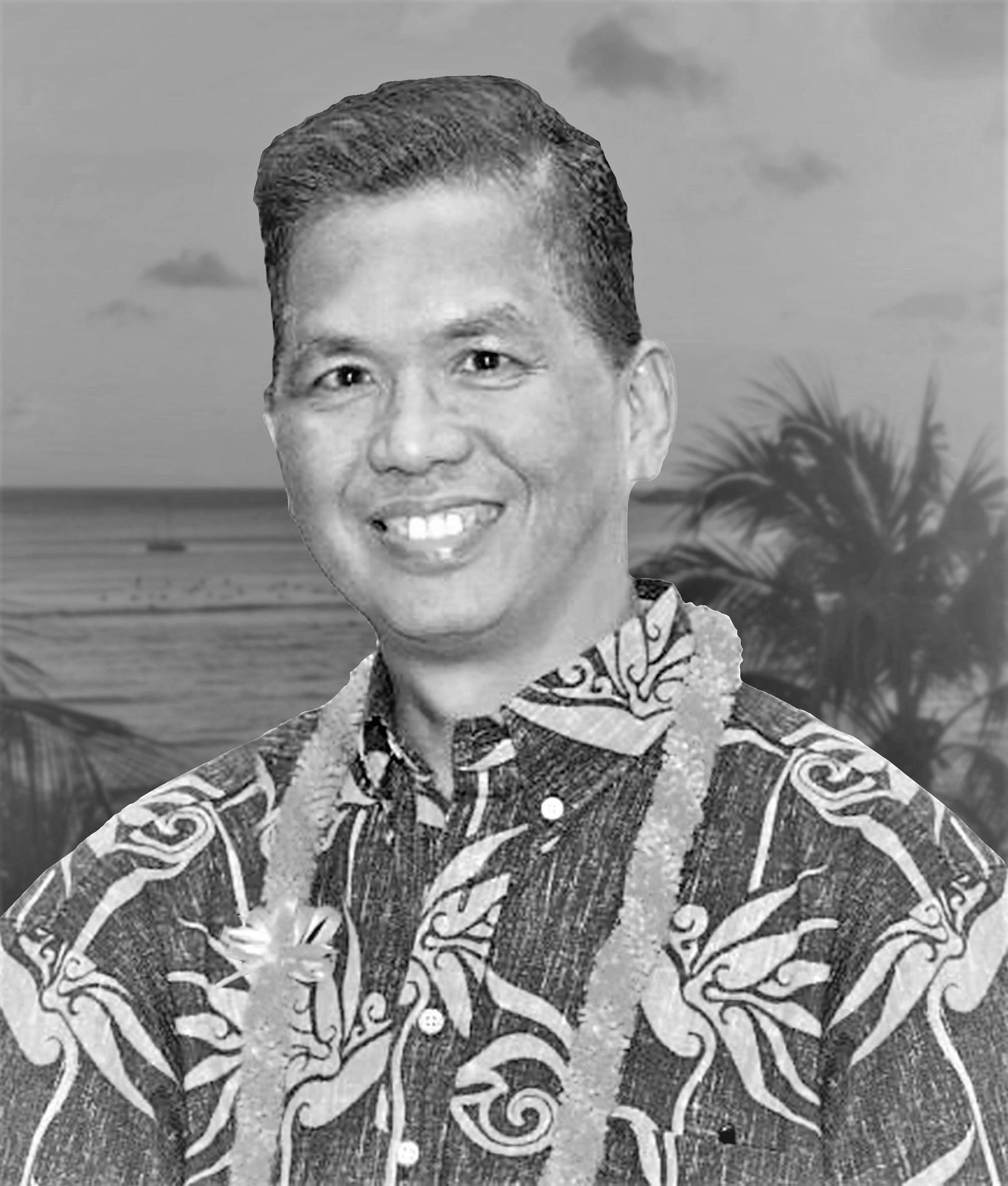 On October 3, 2021, Cesar Francis Llarenas passed away peacefully with his family at his side at the age of 68. He was residing in Playa Vista, California at the time of his passing. He was born in Tamuning, Guam on October 5, 1952 and graduated from John F. Kennedy High School. He relocated to Hawaii where he worked for McDonald's of Hawaii for 32 years. During that time, he returned to Guam and spent 12 years as the General Manager of McDonald's of Guam overseeing the Guam and Saipan Stores. While on Guam Cesar sat on the board of St. Paul Assembly of God and was an active member of the church and community. He also sat on the board of the Ronald McDonald House in Hawaii advocating for the Guam families. In 1988, Cesar won the President's Award from McDonald's for his work on Guam. He was also honored by Governor Joseph Ada of Guam who appointed him as Honorary Ambassador-At-Large for Guam in 1991. In his leisure Cesar enjoyed reading, playing golf, and watching his sons play, baseball, soccer, golf, tennis, and volleyball while they were growing up. After he retired from McDonald's Cesar realized his dream of owning his own business. He opened 2 pizzerias (Zpizza) in Hawaii which he owned and operated for 8 years. In recent years he was devoted to reading his Bible and playing/caring for his grandsons.

Cesar is survived by his wife of 46 years, Karen (Sadoyama); his sons Andrew, Daniel, and Christopher Llarenas; his grandchildren, Jaxon and Kai Llarenas; his brothers Peter, Mark, and John Llarenas; sisters, Julie Carling, Lorna Jereza, Antoinette Quitagua, Greta San Nicholas, Marcy Tenorio, Nida Tenorio, and Alice Reyes.
He is predeceased in death by his brothers, Boyly, Angel, Henry, and Rene Llarenas; and his parents, Alberto and Soledad Lujan Llarenas and Leonila Pagdanganan.

A Memorial Service will be held at New Hope Oahu
at 6:00 PM on January 28, 2022.