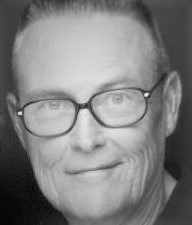 Francis "Gene" Hetland passed away peacefully on October 11, 2021 in his home in Mililani Mauka, O'ahu surrounded by his loving family. Gene was born in Bismarck, North Dakota on March 29, 1939. Gene was a graduate of Bismarck High School in North Dakota where he met his lifelong love Carol Joy Gebhardt. Gene graduated in 1957 and enlisted in the United States Marine Corp where he traveled to California and Hawai'i for duty. Gene was present when Hawai'i became a State on August 21, 1959. After 3 years in the Marine Corp Gene returned to Bismarck to marry his high school sweetheart Carol Joy on August 27, 1960. Gene attended Bismarck Junior College and acquired his Associates Degree. Gene then worked as a North Dakota State Police Radio Dispatcher and then as a police officer.
In April 1964, Carol and Gene welcomed their first daughter Christie Lynne and in 1968 moved to O'ahu, Hawai'i. They lived in Waipahu and Gene began his career at United Airlines in the same year. In September 1969, Carol and Gene welcomed their second daughter Michelle Lee and moved to Red Hill Moanalua Hillside Apartments. There they met the Krauss, Hangai and Frank families and became lifelong friends. They raised their family with lots of travel on United Airlines, frequently visiting Disneyland and Bismarck, North Dakota. They also spent many weekends at their family beach, Hawaiian Electric Beach Park (Kahe Point), on the Wai'anae Coast.
In 1993 they welcomed their first grandchild from Christie, Ashley Joy, and they discovered their most favorite role- Grandparents. Michelle gave them two more grandchildren with the births of James Orville in 2002 and Meta Jean in 2004. Gene enjoyed golfing and doing crossword puzzles as well as playing his vintage Nintendo video game but nothing compared to his love and enjoyment of his grandchildren. Gene worked for United Airlines for 26 years and retired in 1994.
Gene is survived by his loving wife of 61 years, Carol Joy, his daughters Christie Searle and Michelle Bradley (James Norman), his grandchildren Ashley Joy Esteron (Aaron), James Orville Bradley, and Meta Jean Bradley. Gene is also survived by his sisters Betty Ann Peterson of Columbia Falls, Montana and Mary VanEeckhout (Gene) of Jamestown, North Dakota. He is preceded in death by his father Leonard Arnold Hetland and mother Vera Agnes Hetland and his brother Leonard Robert Hetland (Elizabeth).
In lieu of flowers the family requests that donations be made to the Alzheimer's Association on behalf of Gene and his late father, Leonard, who also struggled with the disease. Services are not planned at this time.