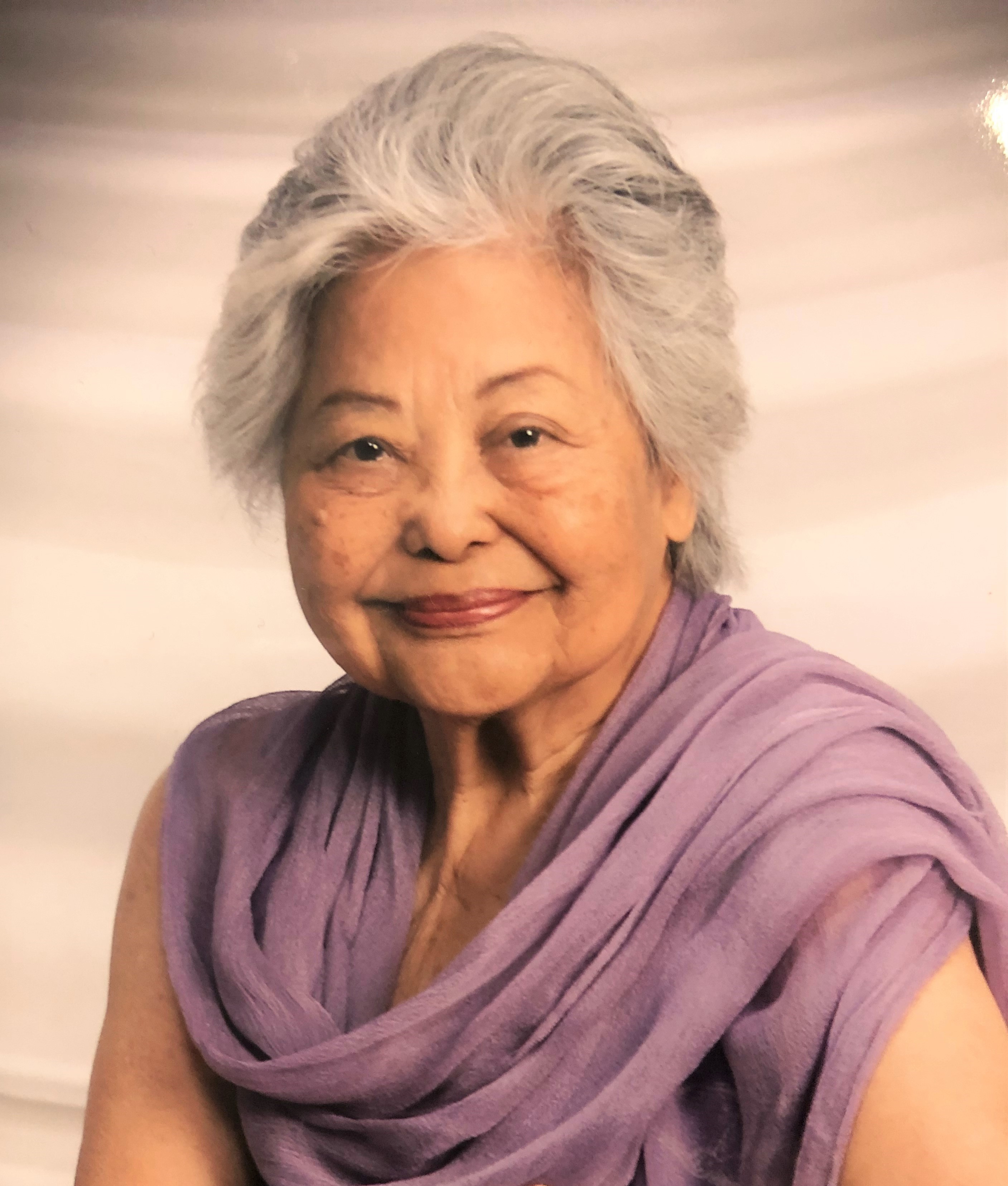 Juanita Ito, 89, passed away peacefully on December 6, 2021, in Las Vegas, Nevada, surrounded by her family. She lived in Las Vegas and Wahiawa, Hawaii. She was born on December 23, 1931, to Basilio Respicio Pascual and Romalda Gumtang Pascual.
Family was a priority to Juanita, and she was proud of her large and extended family. When she spoke of family, she had the widest smile and a twinkle in her eye. She loved family gatherings and wished that tradition would continue between her children, the greater family and life-long family friends. She was a model of faith, humility, and resilience. She enjoyed life's simplest joys: swimming at Long Bridge and Kaiaka Bay as a young girl; camping at Pua'ena Point Beach, Waimea Bay, or Ali'i Beach; late-night penny-ante Paiute with family; and casino hopping in Las Vegas. She traveled to the Mainland, Philippines, Japan and Europe. She bowled with the Fil-American League at Wahiawa, Classic and Aiea Bowling Alleys and, at 89 years old, she still could pick up a 5, 7 split. Juanita worked at Schofield Quartermaster Laundry in Wahiawa and Tripler Army Hospital Food Services until her retirement after 35 years of Civil Service.
Juanita was preceded in death by husbands Robert Shinso Ito, Sr. and Albert Felipe Ladon; son Leonard Ladon; granddaughter Sharilyn Albeso Bertulfo; her parents, and all of her siblings: Tranquilino, Domingo and Henry Pascual and Carlena Kuni.
Juanita is survived by her children: Sherry Albeso, Beverly Sabagala, Kathryn Ladon, Lita Myers, Joycelyn Kalaaukahi, Robert Shinso Ito Jr., and Ryan Susumu Ito; 18 grandchildren; 50 great grandchildren; 14 great great grandchildren; many nieces and nephews, and their families.

Memorial Service will begin at 9:30 a.m.; Mass at 10:00 a.m. Saturday, March 12, 2022
St. Michael's Church, Waialua, Hawaii.
Burial Service at 1:00 p.m., Mililani Memorial Park, Waipahu.