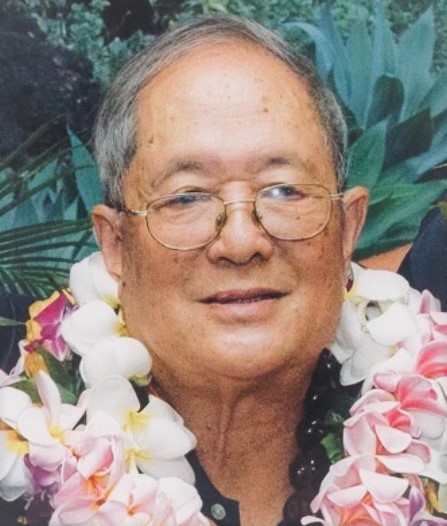 Died on Nov. 22, 2021, in Manoa with his family by his side. He was 76.

Peter was born on Feb. 23, 1945 in Honolulu to Elizabeth Leong Lee and Peter Atim Lee. He attended Punahou School, where he was a champion in speech and debate. He went on to
Yale University, where he was a coxswain for the men's heavyweight crew. He earned his J.D. from Boalt Hall at the University of California at Berkeley, returning to Honolulu to practice law. He worked at the Legal Aid Society of Hawai'i before going into private practice.

Peter inspired family and friends with his intellect and excellence in many pursuits. He broke the 3-hour mark in the Honolulu Marathon. He was a founder and later president of the Hawai'i Opera Theatre. He made beautiful koa furniture. He was an oenophile, an outstanding home cook, and served for decades as a member of Punahou School's Imu Gang during the annual alumni lu'au.

He is survived by four children, Jeannette Lee, Stephanie Goldstein, Peter Aaron Lee, Suzanne Lee, and their mother, Phyllis Wong; seven grandchildren; and sisters Christie Wong and Paula Lee. His brother, Michael Lee, preceded him in death.

The family held a private burial at Manoa Chinese Cemetery. Due to the pandemic, a celebration of life was held online on Jan. 2, 2022. Donations may be sent to the Legal Aid Society of Hawai'i.