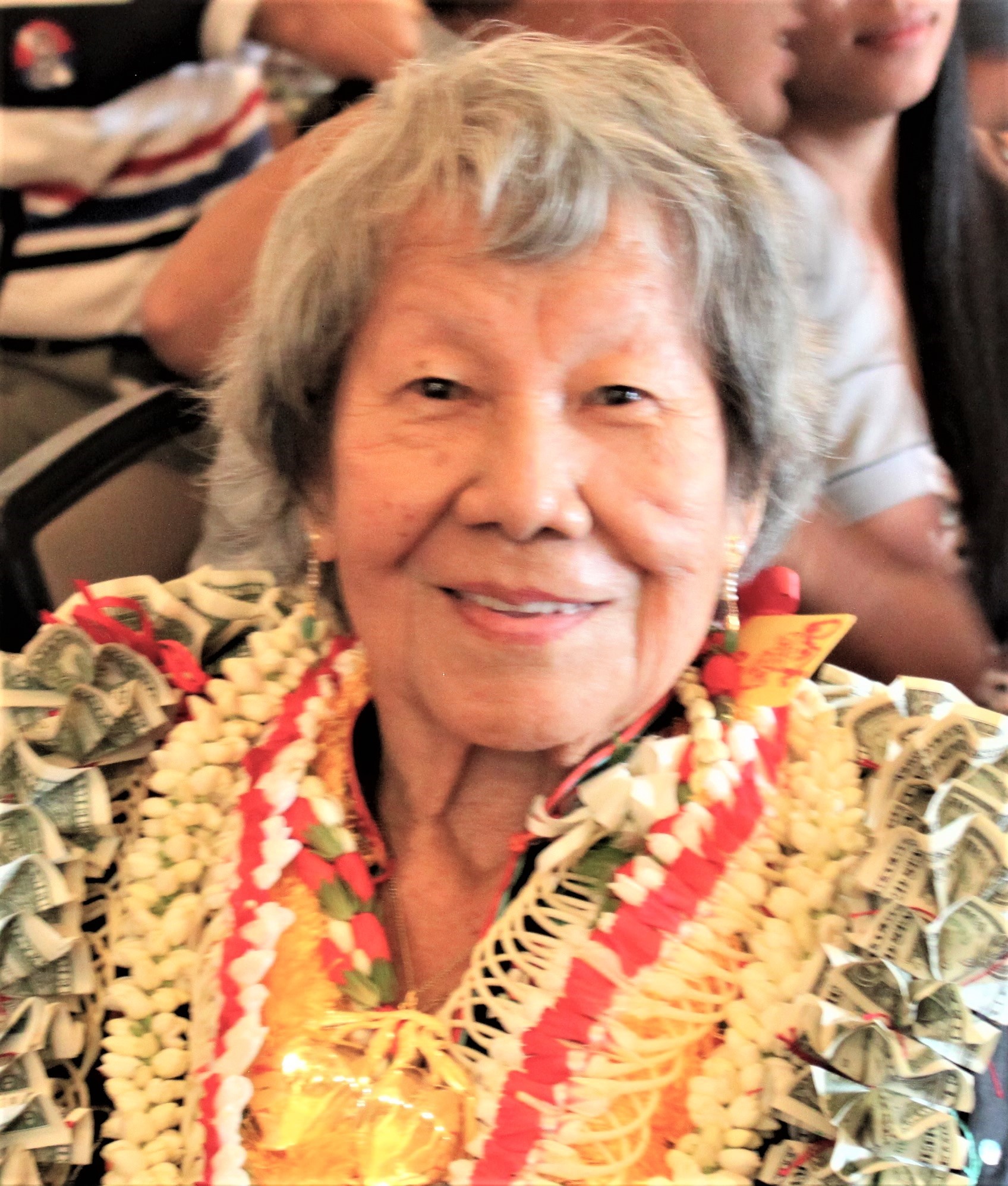 93, passed away peacefully at home on December 31, 2021. Born in Honolulu and raised in Zhongshan, China before returning to Honolulu in 1948. She was preceded in death by her husband of 28 years, Edmund. Together, they owned Edmunds Hotel Apartments in Waikiki.
Beloved mother, grandmother and great grandmother. She will be remembered for her love of her family and for her delicious cooking that fused Cantonese, American and Hawaiian ingredients.
She is survived by her children: Nora Katz, Norman (daughter-in-law Paula) Lau, and Nancy Wilson; 6 grandchildren; and 7 great-grandchildren.

Visitation: 10:30 a.m.; Services: 11:00 a.m.
on Monday, February 7, 2022, at Diamond Head Mortuary.