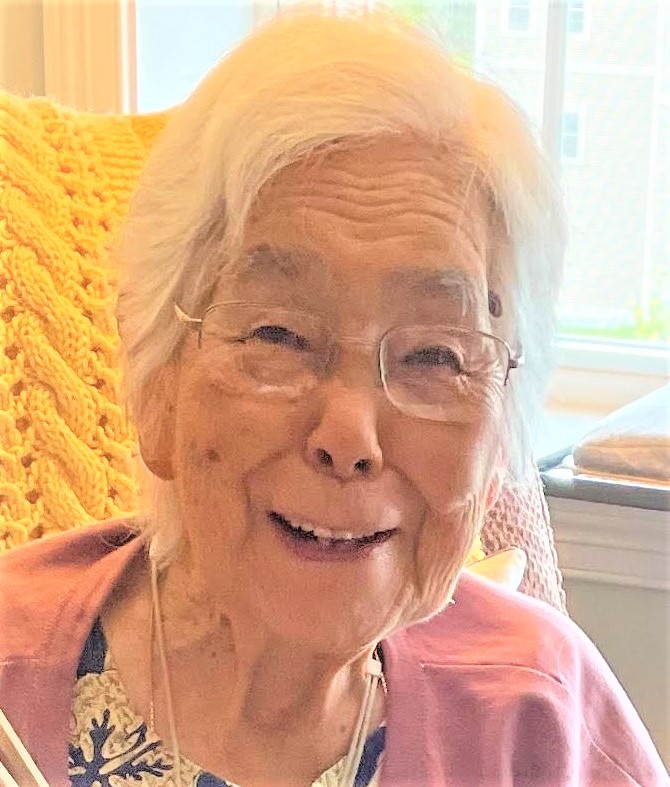 Our beloved Mom, Grandma and Baachan passed away at the age of 90 on Jan. 14, 2022.

Alice was born in Waipahu, HI on Jan. 13, 1932 to Brian K. Mukai and Mildred M. Miyake. Alice's most cherished childhood years were spent in Wailua nutured by the wisdom, love and protection of her Grandmother Kane Mukai (Shinmoto). Upon graduation from Leileihula HS Alice ventured to San Francisco where she followed in her Grandmother's footsteps, earning her nursing diploma at St. Francis Hospital in 1955. That same year she married James Y. Nagahiro who had just completed Air Force Aviation Cadet training, so began a lifelong adventure with the Air Force.

Alice was a loving and giving mother. AF life meant Jim's long and frequent absence from the family, essentially making Alice a "single Mom" to 4 young children. There were always 3 balanced homemade meals, the smell of baking cookies, fresh sheets on 5 beds every Friday, a home clean and tidy as a hospital room, never a missed appointment or school activity… and still, Alice found time to be a Scout leader, homeroom mother, hospital volunteer, and part-time nurse.

Alice was a consummate AF wife. AF duties included taking under her wing young crewmember wives, showing them the ropes of AF life. She kept crew families close by celebrating milestones and supporting them in times of need. In these ways, and by keeping a tightly run home life for her family, Jim always felt Alice was an equal contributor to Air Force service.

To this day Alice and Jim's children and grandchildren benefit, in their personal and work lives, from her example of unshakeable dedication, thorough efficiency and consideration of others.

Alice and Jim settled in Rindge NH in 1997 to joyfully indulge their love for 6 grandchildren. There they travelled through years and miles attending upteen zillion school activities and sporting events. Alice also very much enjoyed making new friends as a volunteer at the Rindge library. She and Jim were were longstanding members of the NYC Buddhist Church.

Alice was predeceased by husband Jim, son Jon, son-in-law Steven Sattler, and step-sister Roberta Serai (Mukai). She is survived by daughter Ann Nagahiro, daughter Lynn Spendley/ son-in-law Frank, son David Nagahiro/daughter-in-law Ivy, and grandchildren Conrad Carlson; Frank, Sean and Seamus Spendley; Sydney and Claire Nagahiro.

Services will be held graveside in Hawaii, sometime in a less Covid-burdened future.