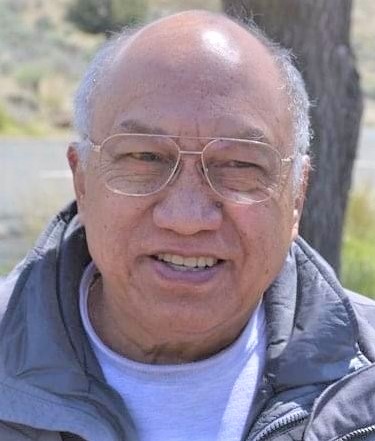 Henry Kalani Mahi passed away peacefully in Oregon with his wife Mary Mahi by his side. He leaves behind his children: daughters Lahela Mahi and Kimberly Bilyeu (Brandon), sons David (Helen) and Darren, 4 grandchildren, his sisters Danette Hanohano (Philip) and Jackie Erickson (Bruce, deceased), as well as his extended Ohana. His parents, Daniel K and Rachel A Mahi, and his younger brother Douglas Mahi (Hisae) pre-deceased Henry.

Born in Waipahu and raised in Pearl City, Hawai'i, Henry graduated from Kamehameha Schools ('54), and dedicated his life to the service of others. He spent 10 years, from 1959-1969, in the Army (active and reserves) and retired after 32 years with the Honolulu Fire Department. His last station was at the Sunset Beach Station, on the North Shore of O'ahu, where he retired as Fire Captain in 1988. He felt most at home in the ocean and was an accomplished diver, swimmer, and surfer. Henry continued these pastimes after moving to the Portland, Oregon area in 1989, braving the colder waters (although not for long sessions) near the family's second home, which he began building in Manzanita, Oregon, in 1990. Many weekends he could be found at this beach house reading a good book, doing a little work or at the San Dune listening to music or watching a game.

Henry carried the Aloha spirit in his heart. He was humble and generous, always willing to lend a helping hand to family, friends, and neighbors. Whether providing for his family, raising his Newfoundlands, or just tinkering with a project, he moved in this world with honesty, integrity, and a quiet strength. He was quick to smile and always the first to start dancing whenever an upbeat tune played. No matter the situation, he always tried to see the best in others.

His ashes will be returned to Hawai'i to be spread over his beloved Hawaiian waters on the North Shore of O'ahu.

If you wish, please consider a donation in memory of Henry K Mahi to an organization of your choice that is protective of the environment (particularly the ocean) or to the Kamehameha Schools' Pauahi Foundation, Class of 1954 Fund.