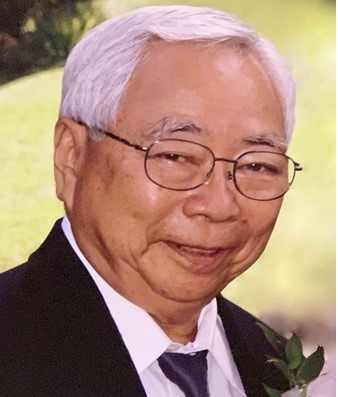 Born October 4, 1932 in Hilo, Hawaii. As a computer systems analyst, he worked at the Naval Supply Center in Pearl Harbor, at Fort Shafter, and the Rehabilitation Hospital of the Pacific.
Iwao is survived by his wife of 67 years, Sadako: children: Lena (Arthur), Wilma (Bobby), and Darin (Ann); grandchildren: Aaron (Deanna), Donny, Robert (Maria), Jaimee, Trevor, Tyler, Taylor, and Justin.

Services to be held on Friday, February 4, 2022
Mililani Memorial Park, Mauka Chapel.
Visitation: 9:30 a.m.; Service: 10:30 a.m.; Burial: 11:30 a.m.