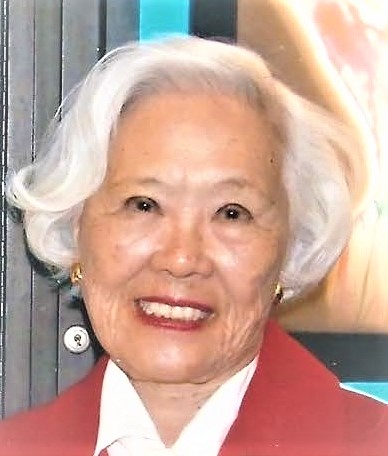 Juanita K. Chock was born on May 20, 1921 to En Sang and Esther Ing Kau in Honolulu. She graduated from Roosevelt High School and attended the University of Hawaii. In 1941 she married Harry Y.K. Chock. When he suffered a debilitating stroke in 1967, she cared for him until his death in January, 1979.

'Nita' Chock was a valiant spirit who was known for her style and grace and possessed a unique sense of fashion and panache. She was renowned for her baking skills and in particular her chocolate cake. She had excellent organizational skills. In an early career she was the executive secretary to the chief justice of Hawaii's supreme court and later to the president of Hawaiian Airlines. But her primary occupation was raising a family.

She enjoyed mahjong, bridge, tennis, and swimming at the beach. Later after her husband died, she and her dear friend Esther Chinn traveled the world. For those who knew her well, she could be loads of fun, wickedly funny, ironic, and irreverent.

Nita moved into the Arcadia Retirement Residences in 1985. She lived there independently for 32 years until 2017 when she moved into their skilled nursing unit. She enjoyed a great quality of life at Arcadia and was well cared for by their fine staff to whom her family is most grateful. She will be missed by many.

Nita Chock is survived by her two daughters, Marion Fay and Suzie Chock Hunt, and her two sons-in-law Drs. Michael J. Wong and Patrick C. Hunt, as well as many nephews and nieces. At her request, there will be no service. Memorial contributions can be made to the Arcadia Foundation in memory of Juanita Chock.