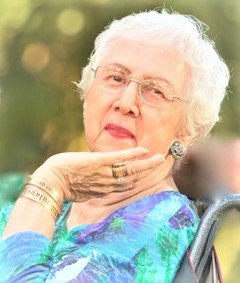 92, passed away peacefully on December 10, 2021 in Honolulu surrounded by love with her daughters at her side.

She was born to Owen and Elizabeth Lake Harrison in Wailuku, Maui, and was the eldest of five children. Her family moved to Kaunakakai, Moloka'i, where she spent her childhood playing in the backyard on the beach near the pier with her siblings. She later moved to O'ahu and met and married Henry Tong. She worked at Liberty House, Federal Government at Pearl Harbor, Swift and Company and retired from the State of Hawai'i Waimano Home.

In 1998, she was preceded in death by her husband. She is survived by daughters Joilene Akiona (David) and Dalerie Tanigawa (Clinton); grandchildren Lowen (Derek Richardson), Darin (JoAnn) and Randyn Akiona, Dana Tanigawa and Christin Paredes (Parker); and great-grandchildren Rebecca, Adam, Kawai and Kala'i Akiona and Brede and Reece Paredes.

Elizabeth will be remembered by her family for her kindness, genuine care for everyone and making people feel special. She believed in the Golden Rule - to treat others the way she wanted to be treated. She was passionate about people and surrounded herself with family and many good friends, whom had given her numerous nicknames - Blondie (for her natural blonde hair), Liz, Betty and Kahili. Being gregarious and outgoing, she always looked forward to get-togethers with her lifelong friends. Reading, cooking and exercising were a few of her passions. As an avid cook, she always brought one of her ono dishes to gatherings. Elizabeth was a loving and kind-hearted mother, grandmother and great-grandmother. One of her favorite sayings was, "You are only as old as you feel." Grandma aka Tutu was young at heart and loved to talk story with her mo'opuna, whom she loved dearly with unending support for their dreams. Her family is blessed to have been a part of her beautiful life.

Aloha 'oe Elizabeth

Private memorial services were held.