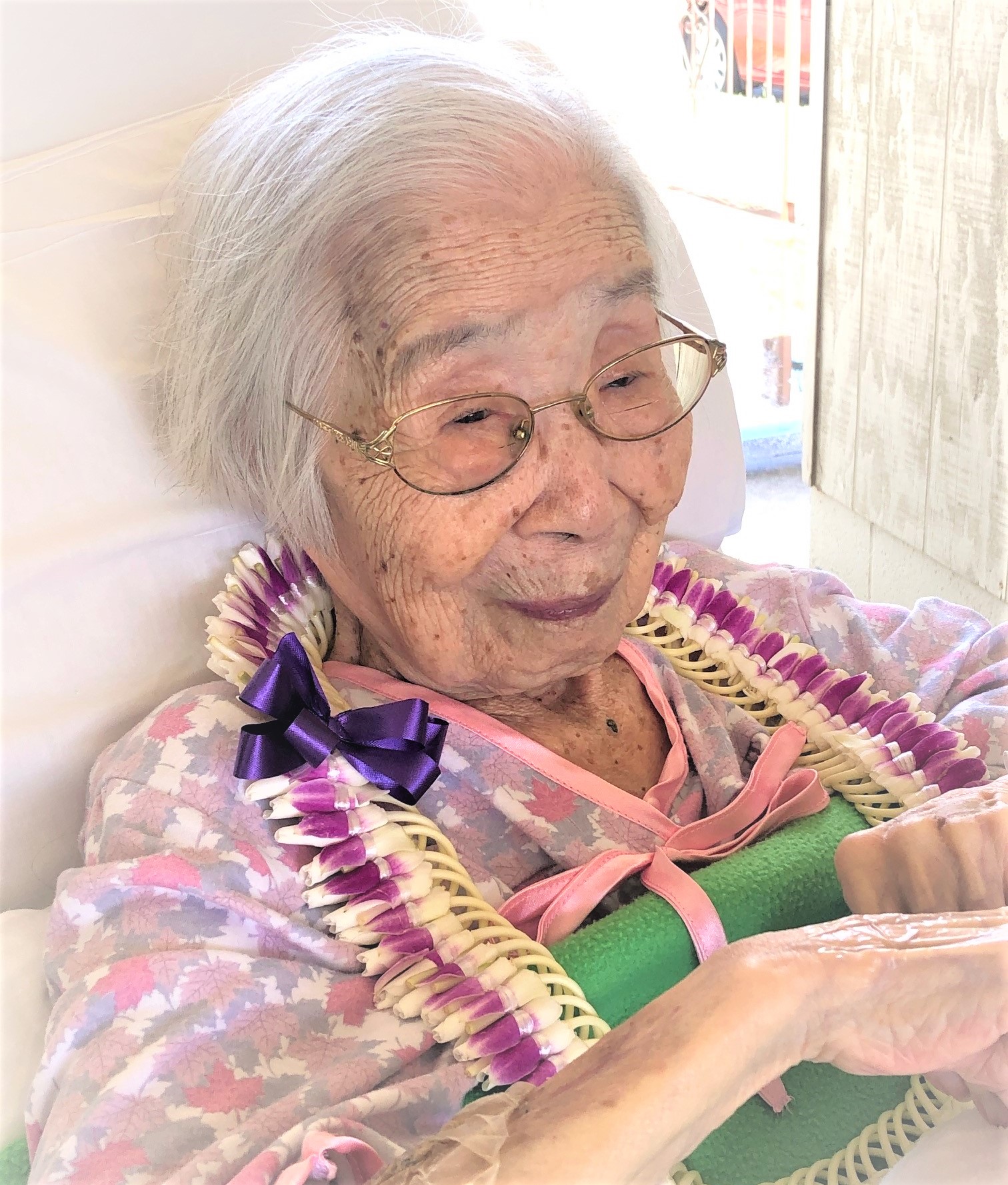 Doris Kimiye Inouye, the oldest of Arata and Chika Fujikawa's 6 children, passed away peacefully at 5:10 am on January 21, 2022. Her two daughters, Maryanne Inouye and Hester Inouye, were privileged to be at her side during her last hours of life. She was 102 years old.

Doris is survived by her 3 children, Maryanne, Hester and Vance Inouye, 6 grandchildren, 16 great-grandchildren, 2 great-great-grandchildren, her sisters Ann Sasaki and Mary Mikasa and their families, her brother Cliff Fujikawa, and the families of her deceased brothers Joseph Fujikawa and Hiroshi Fujikawa.

Doris was a graduate of McKinley High School and the Margaret Deitz Business School and began her long career as a bookkeeper. From the time she was a child, Doris was known as someone who worked hard to support her family and a person of uprightness and generosity who carried out her responsibilities without complaint. At age 33—with her children ranging in age from 10 months to four and a half years old, she was widowed and became the breadwinner for her children and parents who came to help her raise her children. Three months after the death of her husband, she began working at Shriners Hospital for Crippled Children where she worked until her retirement in 1989 at age 70. There, she worked long and devoted hours as its Director of Personnel and Business Manager.

After her retirement, Doris cared for her parents, helped to raise her son's children after their parents were divorced, did the traveling she enjoyed so much and couldn't do while working, took classes in basic computer software, knitting and embroidery, and loved spending time with her grandchildren, and later, her great-grandchildren. At age 96, she moved to Hale Malamalama when she began needing 24/7 care and was very appreciative of the good care she received there. Until Covid began, she was able to see at least one member of her family nearly every day. With the lockdowns required by nursing homes due to Covid, in-person visits were rarely allowed and visits were via Skype sessions. While Doris was not very communicative during her last two years, she definitely seemed to understand what family members said to her and was always happy when she knew family was there--whether in person or through Skype.

Due to the risks of Covid, Doris' inurnment will be held privately. A celebration of her life will be held when it does not add to the health risks of her family and friends.